Sir Paul McCartney, Yoko Ono and Sir Cliff Richard praise music charity for making a difference
3 September 2019, 18:07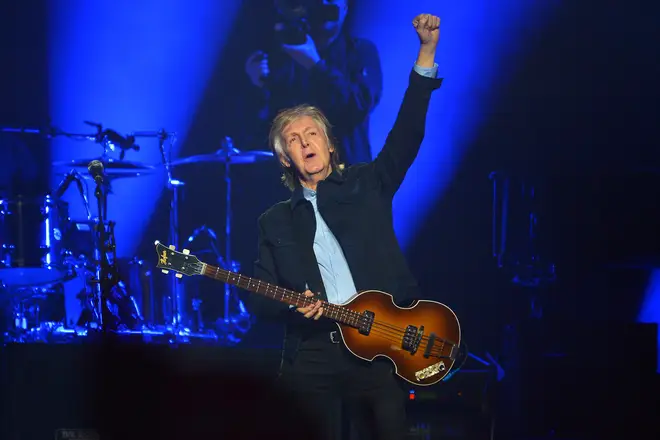 As Universal Music UK Sound Foundation celebrates its 21st birthday, giants in the music industry reflect on the big difference it's made to music education.
Time for a bit of positive news on the music education front.
Sirs Paul McCartney and Cliff Richard, and artist Yoko Ono, have praised music charity EMI Sound Foundation – recently renamed Universal Music UK Sound Foundation – for the difference it has made to young people and music education over the years it's been active.
Speaking on the charity's 21st birthday, the industry giants have joined other leaders in music to reflect on – and highlight – the over £8 million raised by the charity over the years, which have ensured 10,000 individuals and dozens of schools have been supported.
With reference to the bursary Liverpool Institute of Performing Arts has received from Sound Foundation, Sir Paul McCartney said: "On behalf of our students, from Liverpool and beyond, we are grateful for these awards which help make what can be impossible, possible. The Universal Music UK Sound Foundation is enabling many worthy students to learn, despite financial handicaps."
Sir Cliff Richard added: "I have been fortunate to have had a successful musical career for over 60 years, so I fully support the work of the Foundation. By generously helping with the purchase of musical instruments and equipment and by way of invaluable personal bursaries, the Foundation has helped thousands of young musicians pursue their dreams."
And Yoko Ono spoke proudly of her work supporting Sound Foundation for two decades: "For so many young people music is an incredibly important lifeline. I am delighted to have supported the Foundation for 20 years and to have seen the positive impact they have made to so many schools and individuals through the power of music."
The charity has been renamed Universal Music UK Sound Foundation to reflect its link with Universal Music Group and mark its 21st birthday.
We think that deserves celebrations all round!