London's new concert hall gets £1.95m funding in boost for classical music
9 March 2020, 17:21 | Updated: 9 March 2020, 17:57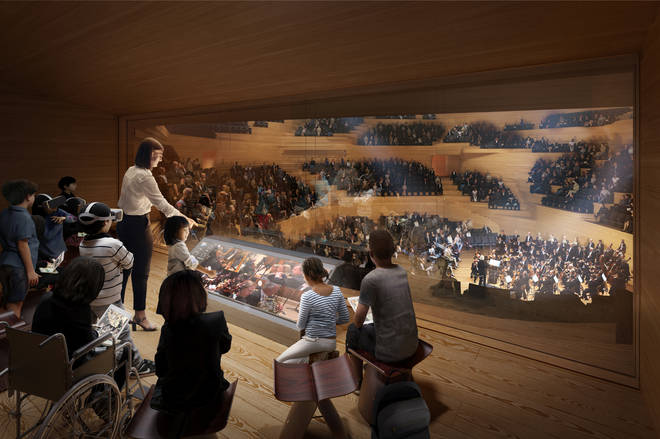 With the new funds announced, London's £288m Centre for Music hopes to transform the way in which music is made, shared and discovered in the digital age.
It has been announced today that the City of London Corporation is awarding a further £1.95m towards the next stage of development for the Centre for Music.
The City of London previously contributed £2.49m to the £288m project, but this latest funding will help to develop a broader site masterplan for the transformation of the current Museum of London site, forming a new gateway to Culture Mile by creating public spaces and improving access.
It will also refine the business model for the Centre, which aims to inspire a new generation with a love of music.
By combining the vision of three internationally recognised cultural organisations – the Barbican, London Symphony Orchestra and Guildhall School of Music & Drama – the project hopes to provide a world-class venue for performance and education – not only for classical music, but all musical genres.
Read more: Guildhall School of Music and Drama closes over coronavirus case >
In a press release, Sir Nicholas Kenyon, Managing Director of Barbican; Kathryn McDowell CBE, Managing Director of London Symphony Orchestra and Lynne Williams, Principal of Guildhall School of Music & Drama, said: "This is great news for the Centre for Music. The £1.95m funding package from the City of London Corporation enables us to develop plans in more detail.
"Working with our design and technical team we can now move forward confidently with the next stage of the project's development."
As well as building highwalks, removing the current roundabout and improving access for cyclists and pedestrians, the funds will be used to enhance public access to the historic Roman Wall.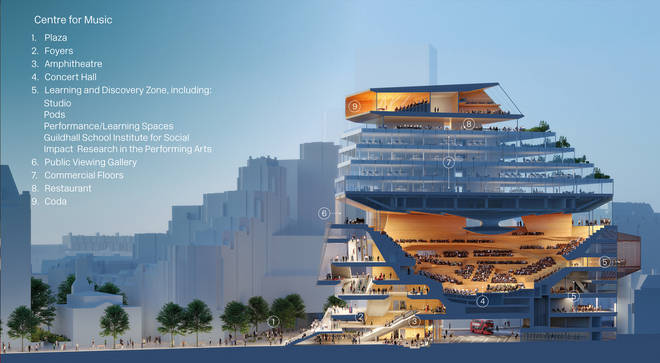 Specially built for the digital age, the Centre for Music hopes to collaborate with local, national and global partners to completely transform the way in which music is made, discovered and shared.
By combining state-of-the-art technology with spectacular spaces, people of all ages and backgrounds will be able to experience and learn about music – playing a key role in developing skills, providing jobs and training, and encouraging positive social outcomes.