The wrong violinist went on stage to collect an award... and it was awkward
27 February 2017, 09:00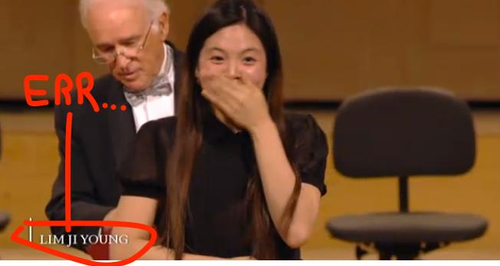 Violinist Lee Ji Yoon was left a little red-faced after she misheard the winners' announcement from Arie Van Lysebeth, jury president of the Queen Elisabeth Violin Competition.
The competition, which features an international jury of classical music influencers (including Daniel Hope, otherwise known as the only man capable of successfully wearing a leather jacket mid-Vivaldi), was won by South Korean violinist Lim Ji Young.
However, Lysebeth pronounced her name in a less-than-intelligible fashion, and fellow finalist Lee Ji Yoon mistakenly took the stage to claim the prize (which wasn't hers).

It was basically a nightmare
This is Lee Ji Yoon (she did not win, but thought she did).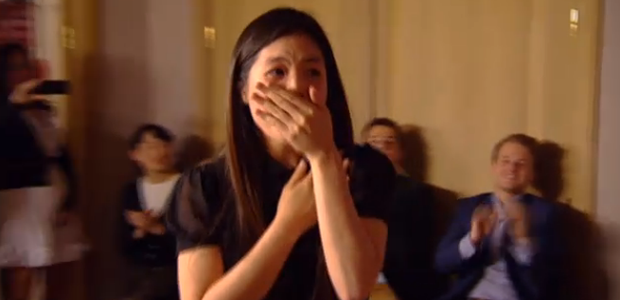 Wrong violinist, guys
THIS IS NOT LIM JI YOUNG.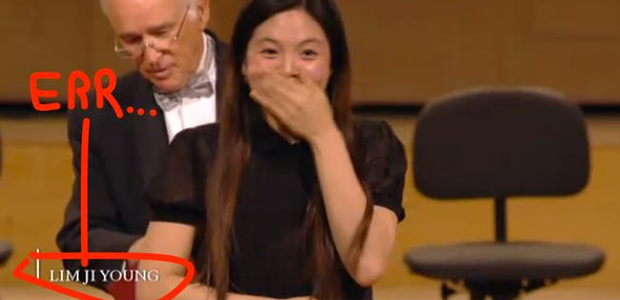 This lady knew what was going on
Thank goodness for this lady. She is the harbinger of panic, the destroyer of calm, the bearer of disappointing news.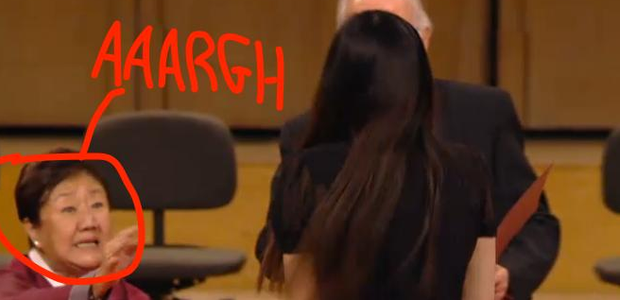 This guy is so terribly sorry and awkward
Can you IMAGINE what it must be like to be him at this instant:
But it's OK. The real winner was quickly announced.
Her sails. The wind has gone from them.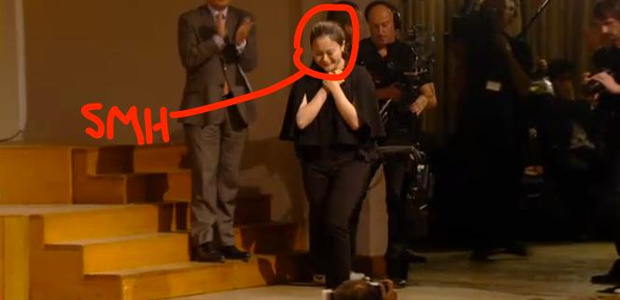 Right caption this time
NOT. It's Lim Ji Young.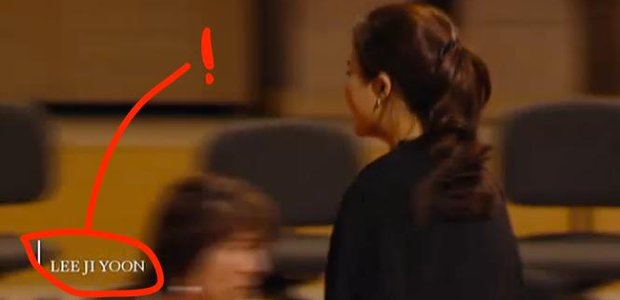 Even Daniel Hope is feeling weird about it
If the coolest violinist in the room is feeling weird, you know something's gone wrong.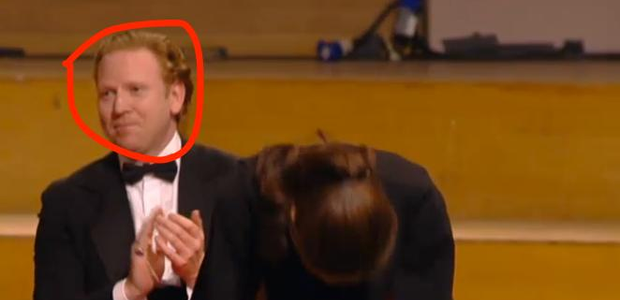 You can watch the whole thing here: