Here are the 45 ways a musician can make money
3 December 2015, 16:44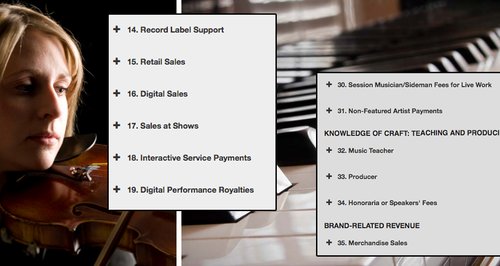 A new project has concluded that there are only 45 ways in which a musician can make money, including streaming, composing, lyric writing and YouTube partner programmes.
The project, from futureofmusic.org, asked musicians questions related to their income and revenue streams.

Musicians included backing singers, session players, bandleaders, orchestral musicians and others, with all asked to elucidate on their financial situations.

So what are some of the things a musician can do to make money?

Some of them are pretty obvious. Like, y'know, play a gig. But some of them are interesting and reflect a changing attitude to money-making, as well as a more entrepeuneurial spirit among musicians.

Here are a few of the most surprising:

Fan Funding: money directly from fans to support or pre-sell an upcoming recording project or tour (Kickstarter, Pledge Music, IndieGogo).

Product endorsements: payments or free goods from a brand for you endorsing or using their product. (The Samuelsens, Lang Lang and many other classical artists have been doing this for a while.)
Ringtones revenue: generated from licensing your songs/compositions for use as ringtones. Paid to songwriter/composer via your publisher, your label or Harry Fox.
You can see the complete list here.