Victoria Wood was a fantastically witty pianist too: and this video proves it
20 April 2016, 16:09 | Updated: 20 April 2016, 16:23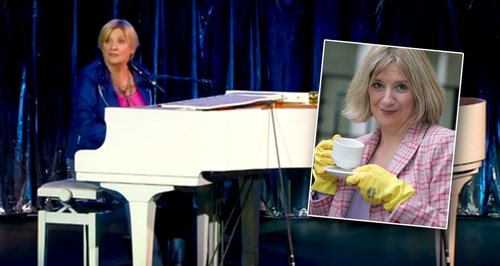 The much-loved, multi-talented Victoria Wood has died aged 62 after a short battle with cancer. Here's her most famous song, The Ballad of Barry and Freda.
There can't be many comedians for whom music was so important as it was for Victoria Wood. Her brilliant live comedy act featured her own compositions, which she sang and played at the piano. She won four Baftas from 14 nominations. She also won a special Bafta at a tribute evening in 2005.
Her musical interests extended into the classical realm. That Day We Sang, a stage show set in 1969 with flashbacks to 1929 told the story of a middle-aged couple who find love after meeting on a TV programme about a choir they both sang in 40 years previously. The soundtrack included an authentic 1929 recording of the real choir singing Purcell and Humperdinck.
In 2012, Wood wrote Loving Miss Hatto, an "imagining" of the life of concert pianist Joyce Hatto and the scandal over the authenticity of her recordings.
Here she is singing her most famous song, The Ballad of Barry and Freda, also known as Let's Do It, taken from a one-off Christmas comedy special, broadcast on Christmas Eve 2009.