Someone on the internet has found literally the most ingenious and evil way to make classical music popular
18 March 2016, 09:58 | Updated: 18 March 2016, 09:59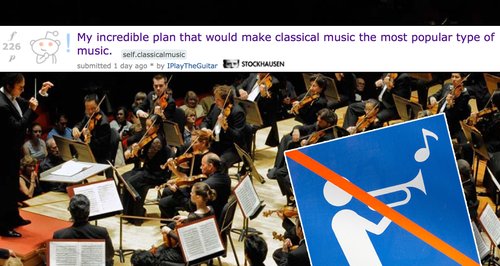 A Reddit user has come up with a method that might just turn the tide for classical music in popular culture. And it's delightfully evil.
Like it or not, it's pretty easy to argue that classical music has a tricky relationship with mainstream culture. We're always being told that it's dying out, that classical music needs to evolve as an industry if it's going to survive.

Well, because of the democratic power of the internet, someone's come up with an audacious but possibly ingenious way to bring classical music back from the brink.

Here it is: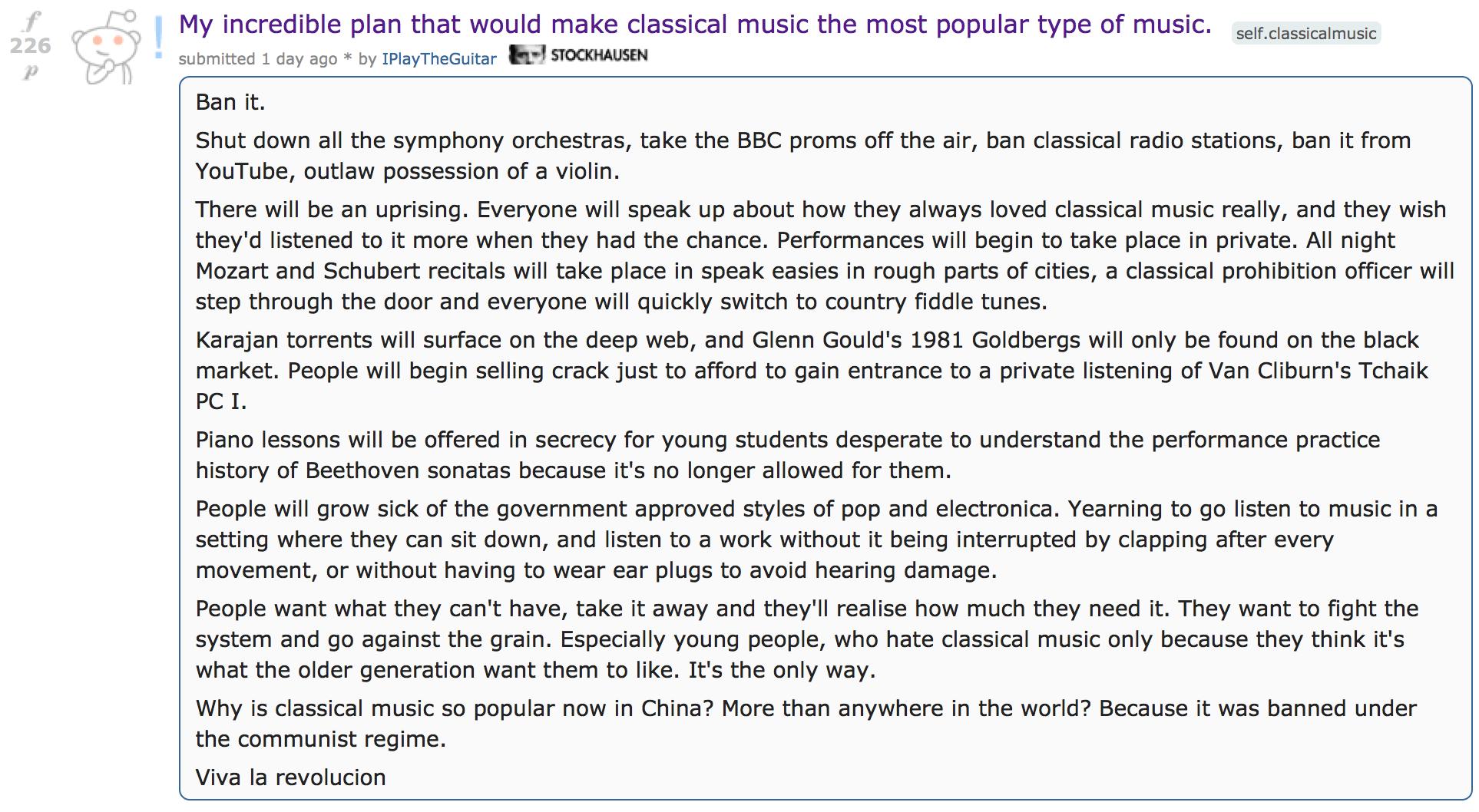 It was posted by Reddit user IPlayTheGuitar and has caused a huge amount of debate, some serious and some… not. Take a look here.

Would this wacky theory work, do you think? Let us know in the comments below.