Radiohead performed by a cello ensemble sounds just completely dreamy and intense
17 June 2016, 17:25 | Updated: 17 June 2016, 17:32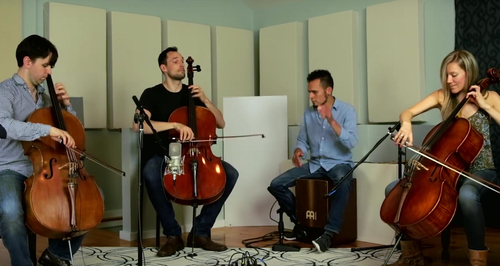 Cello ensemble Break Of Reality's latest viral video shows them taking on Radiohead's 'Burn The Witch'.
You may remember that we like Radiohead quite a lot. Well, how nice that the super cello ensemble Break Of Reality seem to like them too - they've recorded an amazing cover of Radiohead's surprise comeback single, 'Burn The Witch'.

But rather than just do a straight cover, they've somehow made it more hypnotic, dispensing with the col legno on the original and really going for those hammering motifs.
And here's the original, if you like: