Organist Marie-Claire Alain dies aged 86
27 February 2013, 14:38 | Updated: 5 January 2017, 17:32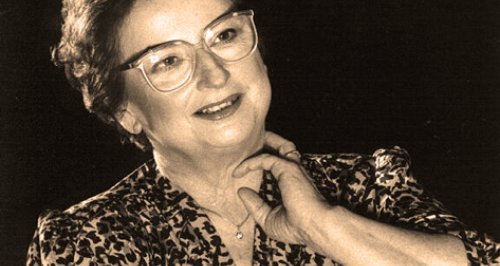 The influential French organist, who was a pupil of Dupré and Duruflé, died yesterday.
French organist Marie-Claire Alain has died aged 86. She was known as one of the most famous organists of her generation, known for performing music from memory and for her vast output of more than 260 recordings.

Born in Saint-Germain-en-Laye, Paris, in 1926, Alain was the youngest in a family of distinguished musicians. Her father, Albert, was a pupil of French musicians Guilmant, Vierne and Fauré, and her brother Jehan was an organist and composer.

She made her debut at the age of 11, and in 1944 went on to study at the Paris Conservatoire where she was taught organ by Dupré and harmony by Duruflé. Since her formal performance debut in 1950, she gave more than 2,000 in concert venues all over the world.

Along with Lionel Rogg, Alain is one of only two people to have recorded the complete works of Bach three times. She has also recorded complete cycles from 12 other major composers.