During the clean-up of the Louisiana floods, this guy played a beautiful piano Tarantella
23 August 2016, 12:48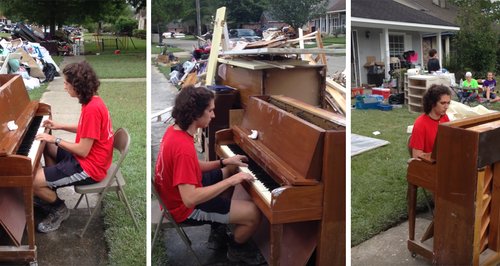 After floods have devastated Baton Rouge in Louisiana, the clean-up operation is underway. But this particular bit of wreckage was very special.
Taking a break from clearing up the damage wrought by the floods in Louisiana, young pianist Mark Chasuk performs Tarantella by Albert Pieczonka on a piano that had suffered.

Chasuk was one of a group of volunteers helping to clear up debris left by the damaging floods that hit the south east area of the state from August 11th onwards.
The Red Cross claimed the floods are the worst natural disaster of this kind since Superstorm Sandy in 2012.