Incredible one-handed cellist performs
8 April 2014, 12:11 | Updated: 5 January 2017, 10:31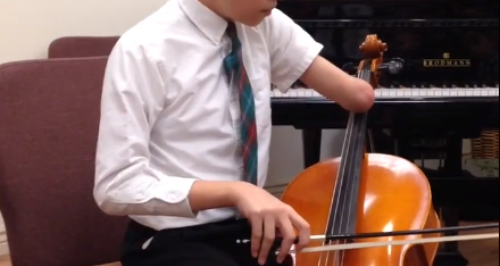 Watch an incredible video of one-handed cellist Michael Spencer performing in Utah.
Young cellist Michael Spencer is inspiring musicians all over the world thanks to his incredible performance posted to Facebook. After a recital in Utah, USA, a video of him playing the cello has been shared more than 7,000 times.
Resting the cello between his knees, Michael uses his arm on the strings to change pitch, using vibrato to colour the longer notes. Watch the inspiring video below.
Since the video was posted last month, musicians around the world have expressed their support and amazement for the inspiring performance. Cellist Richard Harwood said he was 'pretty astounded and blown away', with his Facebook followers suggesting he plays better than they do.