Korean National Ballet fires dancer for breaking coronavirus quarantine
17 March 2020, 16:41 | Updated: 17 March 2020, 16:46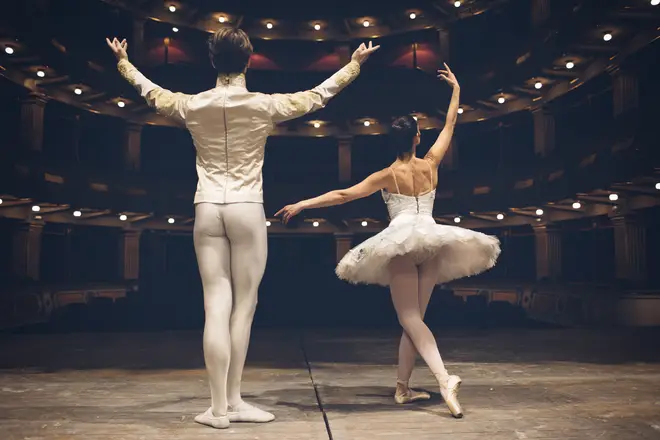 A dancer has been fired from South Korea's national ballet company for 'inappropriate behaviour' after breaking his coronavirus quarantine period.
The Korean National Ballet has fired a dancer for travelling to Japan during a self-quarantine period.
A disciplinary committee meeting was held on Monday, where the decision was made to fire 28-year-old corps de ballet dancer Na Dae-han.
The South Korean ballet company released a statement on Monday, saying they will enforce "strict discipline" from now on.
It said: "As a national troupe, we are sorry for causing trouble when Korea is in hard times facing COVID-19. Through this incident, the national ballet troupe will reform itself, enforcing strict discipline."
Na is reportedly one of three members of the company to break quarantine rules, which were instated from 24 February to 1 March. Dancers Kim Hwee Hyun and Lee Dae Woo have been suspended for three and one month respectively.
In response to the outbreak of COVID-19, South Korea has around 29,000 people in self-quarantine and has imposed lockdowns on some facilities.
Click here for the NHS's latest coronavirus advice >
Na, who went on the dating show Some Body, came under fire after posting photos of him and his girlfriend in Japan, who had travelled to the country despite warnings he should be home under quarantine.
Artistic director Kang Soo Jin released a statement, saying "strict" action would be taken.
Read more: All the classical music concerts being streamed for free >
He said: "We would like to apologise for causing more stress during a chaotic period for our country. A member of the ballet company did not follow self-quarantine procedures and we confirmed that he travelled to Japan. He committed an act he should not have committed, and I am very apologetic for all of this.
"We will be dealing with this strictly via punishment and consequence. We will also make sure to pay more attention to our members, so an incident does not happen like this again. We apologise once again and pray for the healthiness of all who supported us."
South Korea has reported 8,320 cases of coronavirus, and 81 people have died in the country.