New releases: Joshua Bell - Scottish Fantasy, Brinton Averil Smith - Castelnuovo-Tedesco Cello Concerto
25 June 2018, 10:27 | Updated: 27 June 2018, 12:17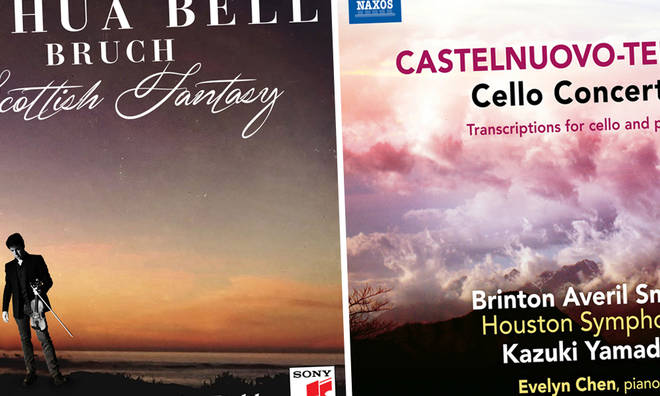 Throughout the week Classic FM's presenters bring you the best new recordings, including world exclusives and premiere broadcasts of latest releases.

John Suchet plays a track from his featured Album of the Week at 10.15am every weekday. You can buy your own copy from the Classic FM store here.
Joshua Bell - Scottish Fantasy
Sony Classical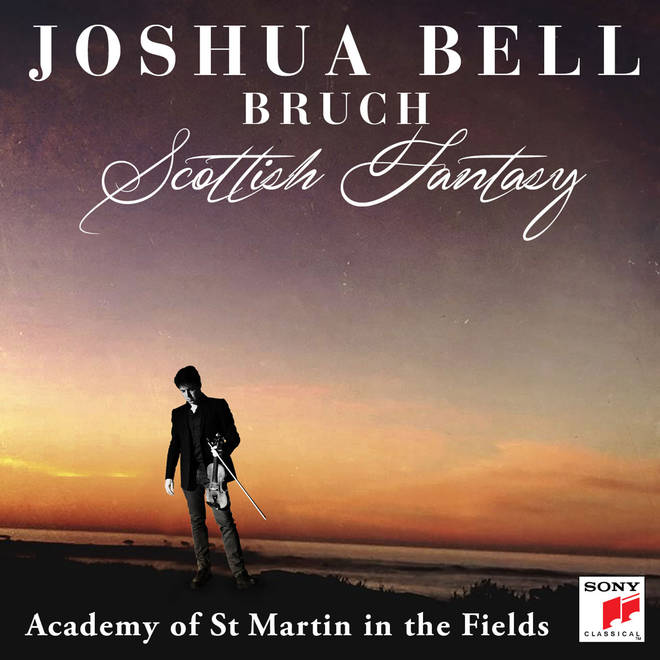 Who better to walk us through two towering achievements in the violin repertoire than one of this generation's most venerable violinists, the great Joshua Bell? Both the Violin Concerto No. 1 and the slightly lesser-known Scottish Fantasy are rendered putty in his capable hands, and as our very own David Mellor noted in his review last week, "Bell obviously takes the Scottish Fantasy very seriously, as he should: it is a piece that has not deserved the neglect into which it has so often fallen. Musically it is every bit the equal of its much better-known companion piece."

Brinton Averil Smith - Castelnuovo-Tedesco Cello Concerto
Naxos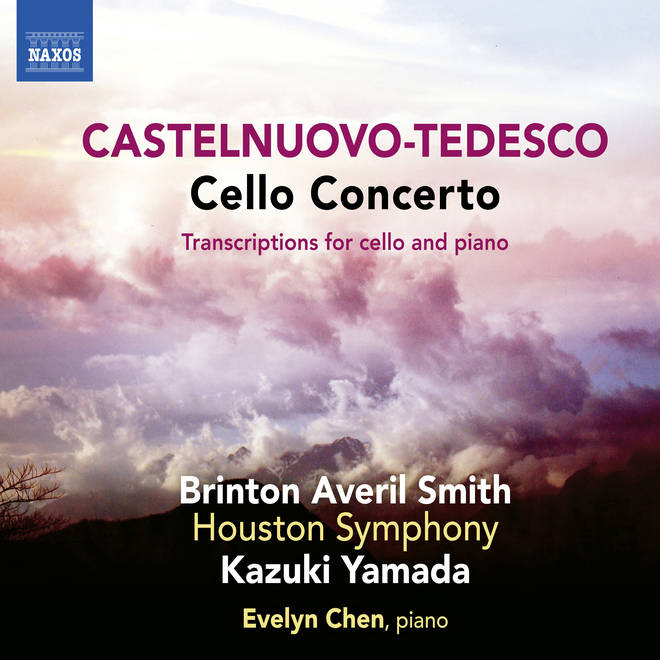 From Naxos.com:
"This live recording documents the first professional performances of the concerto in more than 80 years, and is paired with playful and virtuosic freely composed transcriptions for cello and piano of Mozart, Rossini and Ravel that Castelnuovo-Tedesco made for Piatigorsky and Heifetz."

Album of the Week
Dame Sarah Connolly/Joseph Middleton - Come to me in My Dreams
Chandos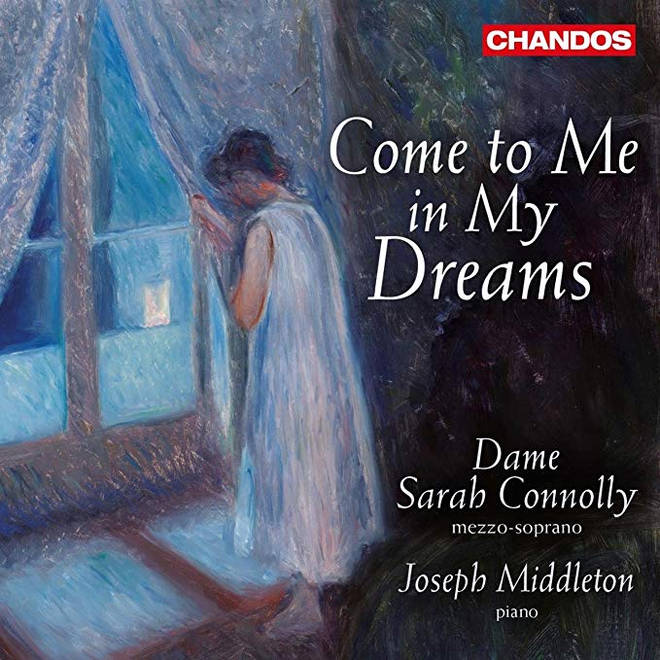 This is a clever idea: 29 songs by graduates of the Royal College of Music, currently celebrating its 120th birthday.
Sarah Connolly also studied there, and makes a good fist of a surprisingly wide range of stuff from more traditional pieces by Parry, Stanford and others to challenging music by Michael Tippett and Mark-Anthony Turnage.
Of particular interest to me are the songs by composers I have not especially familiarised myself with, such as Muriel Herbert, Thomas Frederick Dunhill, and Arthur Somervell.
The recording, from Suffolk's Potton Hall, is especially vivid even by Chandos' standards, with the pianist Joseph Middleton emerging here with equal credit to Dame Sarah.
This is a real connoisseur's choice, and I cannot recommend it too highly.
Bargain Box
Yannick Nézet-Séguin - The Rotterdam Philharmonic Orchestra Collection
Deutsche Grammophon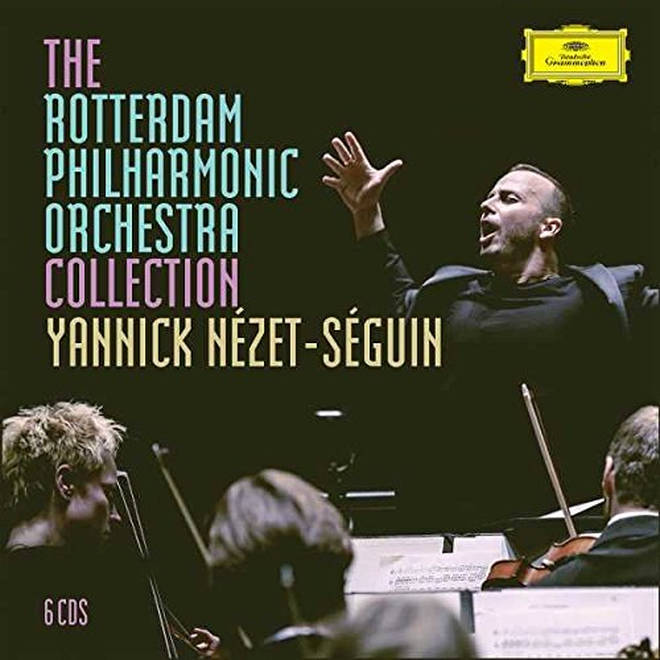 15 years ago, whilst on holiday in Capri, I attended a dinner at the home of the widow of a leading Italian tenor. And there I met some Canadians who said they were travelling round Europe listening to concerts given by a young conductor called Yannick Nézet-Séguin.
I had never heard of the bloke. But Mystic Mellor is never backwards with an opinion: "He'd better change his name. No one will get too excited about a fellow with a name like that!"
Anyway, a decade and a half on, Yannick is Music Director of the Philadelphia Orchestra, and soon to become Music Director at the Met. Mystic Mellor, meanwhile, is still working on his predictions.
DG have just signed him to another contract and, in celebration of that, have issued this 6CD set of concert performances with the Rotterdam Philharmonic, of which Nézet-Séguin was Principal Conductor from 2008-2018.
Most of the choices here are big pieces, I'm glad to say. There's a Mahler 10, a Shostakovich 4, and a Bruckner 8, as well as the world premiere of Mark-Anthony Turnage's (yes, its him again) Piano Concerto.
Strongly recommended. And I no longer think a name change is necessary.
The Choir of Christ's College, Cambridge & David Rowland - Even Such is Time
Regent
Regent, from Wolverhampton, specialise in recording choirs and organs throughout the UK. This is their third album with The Choir of Christ's College, Cambridge.
There's a bit of sentimentality about this choice – I was briefly a member of this choir in the late 60s whilst at Christ's, before politics took over.
But I have good, objective reasons for recommending this CD, which draws on the choral music of Gerald Finzi, Kenneth Leighton, Herbert Howells and William Walton.
It's good value at 72 minutes, and the music itself searching, and worthy of close study. There's no instant, big choral hit here, but much to enjoy and appreciate from the 20th century British choral tradition.