Cellist prevented from boarding a flight because her cello 'needed a visa'
16 August 2016, 14:34 | Updated: 5 January 2017, 10:11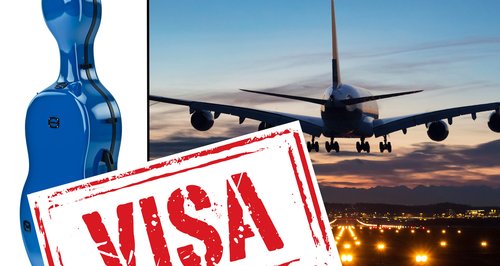 Cellist Jane Bevan had booked a seat for herself and her cello on a British Airways flight from Zurich to Baltimore when she was told there was a problem with her booking
Photo: iStock
Jane Bevan had booked tickets using the comparison website GoToGate and it wasn't until she went to check-in at Zurich airport that she was told her cello would, in fact, need a USA ESTA travel visa to be allowed on the plane.
"I rang BA about a month before the flight and spoke to a customer service agent in one of their call centres. They told me the second seat booked for the cello followed airline policy, that there was nothing further for me to do and I should check-in as normal," she told The Independent.
Once at the airport she was told the check-in for the extra seat – which was booked under the name 'Chuck Cello' – could not be completed because the system required an ESTA (Electronic System for Travel Authorization) visa.
Jane Bevan told The Independent that she waited for 2 hours 30 minutes at the airport but ended up missing her flight and had to fly with United Airlines the next day instead.
Did you see this recent story about a double bass damaged during a flight to the Faroe Islands with Finnair?
She said: "I've flown with my cello before using Easy Jet and Swiss Airways. I'm used to the situation being unfamiliar to staff and having to wait for them to speak with their supervisors, but I've never experienced anything like this before."
In a statement, British Airways said: "This was a highly unusual incident which arose after the customer booked a seat for her cello as a named passenger."
This is what triggered the requirement for an ESTA from the US government. The ticket the customer booked through a third-party website was non-refundable."
We offer musicians a discounted rate to book a 'musical instrument seat,' and on ba.com, we advise customers to contact us to discuss arrangements."
Other musicians who've had trouble travelling with their instruments include a flautist whose instrument had to be sent through security scanners.