Huge increase in under-35 listeners for Classic FM
3 August 2017, 00:00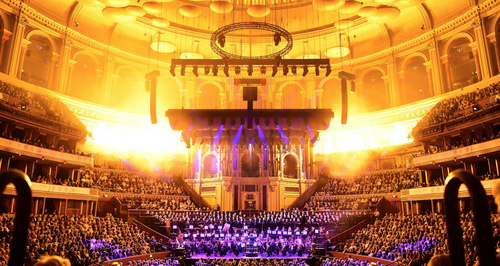 Classic FM has posted a surge in listening figures, with 5.8 million people now listening to the station – 1.2 million of whom are under 35
According to figures released today by RAJAR (Radio Joint Audience Research), 5.8 million now listen to the station each week and 1.2 million of those listeners are under 35.
The station, which celebrates its 25th birthday this year, has added 418,000 new listeners in the last three months alone – 231,000 of whom are under 35, with 161,000 being younger than the station itself. This under-25 listenership has increased by 30 per cent in the last year.
These figures cover the period during which Classic FM broadcast its first series focusing on video game music. High Score, presented by Jessica Curry, was broadcast on Saturdays at 9pm and ran for six weeks – roughly half the period these new figures cover.
The biggest programme on Classic FM is still John Suchet's weekday morning show (9am-1pm), but for the first time ever more than 3 million people now join John every week.
There were record audience numbers too for Tim Lihoreau, Classic FM's More Music Breakfast presenter, with 1.915 million people now waking up with Classic FM.
And Alan Titchmarsh and Aled Jones, Classic FM's weekend breakfast presenters, also brought in record numbers – with over a million people now listening to their shows on both Saturday and Sunday morning.
Bill Turnbull, on air 10am-1pm every weekend, also increased his audience and now reaches over 1 million listeners on Sunday alone.
Sam Jackson, managing editor of Classic FM said: "In Classic FM's 25th birthday year, we're all delighted to see such a significant growth in our listener figures, and I'm particularly heartened that our audience of 15-24-year-olds has grown by such an astonishing amount in the last year. Classic FM is serving a new, younger generation of classical music fans, while also continuing to delight listeners of all ages, and we're very proud to be welcoming many more people to the Classic FM family today."
There were increases too across Classic FM's other weekday shows including Classic FM Requests with Anne-Marie Minhall and Smooth Classics with Margherita Taylor.
And Classic FM's Full Works Concert, where complete classical works are played every night, saw its audience surge ahead by 270,000 people in the last year to 1.2 million.
The good news continues into the weekend, where there are increased listener figures across the schedule, including the highest ever audience for Andrew Collins, presenter of Saturday Night at the Movies – 514,000 people now listen to Classic FM's weekly celebration of the finest film music.
Catherine Bott's Sunday evening show, Everything You Ever Wanted To Know About Classical Music, brought in the station's biggest share figure. The programme is also the longest-running non-fiction series in British radio history.
The results cover the period April–June 2017. And that period also saw ClassicFM.com enjoy its biggest ever quarter bringing in a record 10.3 million visitors to the site. Meanwhile, on social media Classic FM reached more people than ever before and now has 1.25 million followers on Facebook.