A Hidden Life: soundtrack, release date and cast revealed
14 August 2019, 17:43
The award-winning biographical war drama is due to be released in UK cinemas next year, so here's everything you need to know about the plot, score and stellar cast.
Directed by Terrence Malick and based on true events, A Hidden Life tells the harrowing story of Austrian peasant farmer and unsung hero, Franz Jägerstätter as he faces the threat of execution for refusing to fight for the Nazis during World War Two.
By turning to his Catholic faith and the love of his wife, Fani, and children, Jägerstätter is determined to keep his spirit alive despite any hardships that may come his way.
And judging by the new trailer (watch above), the war-inspired film looks as gripping as it is moving.
Who wrote the soundtrack for A Hidden Life?
Los Angeles-born composer, conductor and music producer, James Newton Howard, wrote the score for A Hidden Life.
Howard started music lessons at a young age and later studied a degree in piano performance at the University of Southern California, but dropped out after six weeks to pursue his other musical interests.
During his time as a session musician, he worked with Diana Ross, Ringo Starr and Harry Nilsson, before his manager secured him an audition with Elton John in 1975.
Howard joined Sir Elton's band and toured with them as keyboardist during the '70s and '80s, as well as arranging strings for many of his songs – including 'Don't Go Breaking My Heart' and 'Sorry Seems To Be The Hardest Word'.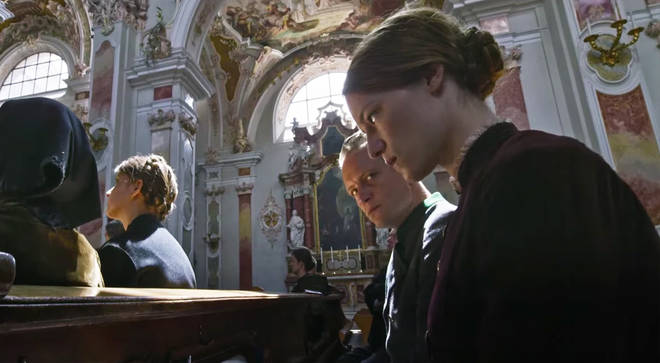 But it was after a tour with popular folk band, Crosby, Stills and Nash, that he wrote his first film score, and today, the legendary composer has penned the music for more than 100 hit films – including Pretty Woman (1990), Batman Begins (2005) and The Dark Knight (2008).
His many awards include a Grammy and an Emmy, and he has also received nominations for eight Academy Awards.
In the new trailer for A Hidden Life, the score appears to have rich orchestration with thundering timpani, an eerie-sounding organ and true to his usual style, moving tremolo strings. We can't wait to see if that's a hint of what's to come in the score of the final film edit.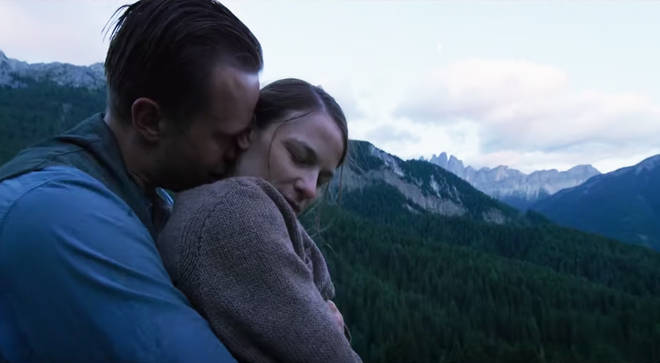 Who has been cast in A Hidden Life?
German actor August Diehl has been cast as the leading role of Franz Jägerstätter.
Diehl became popular with film fans following his impressive performance as Gestapo major Dieter Hellstrom in Quentin Tarantino's 2009 movie, Inglourious Basterds, and has also played leading roles in The Counterfeiters (2007) and The Young Karl Marx (2017).
He will be joined in the cast by Austrian actress Valerie Pachner, who plays Franz's wife, Franziska Jägerstätter, Michael Nyqvist, starring as Bishop Joseph Fliesser, and Bruno Ganz as Judge Lueben.
Film director and actor, Martin Wuttke, who achieved international recognition for his portrayal of Adolf Hitler in Inglourious Basterds, has also been cast as Major Kiel.
What is the release date for A Hidden Life?
A Hidden Life premiered in competition at the 72nd Cannes Film Festival on May 19, 2019, where it won two awards.
The film will hit US cinemas on 13 December 2019, and is due to be released in the UK on 17 January 2020.