Game of Thrones composer Ramin Djawadi confirms Brienne and Jaime wedding theory
13 June 2019, 15:11 | Updated: 13 June 2019, 15:32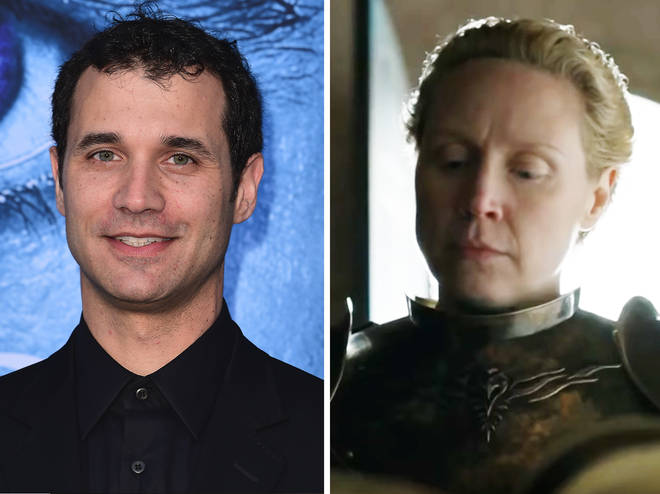 'Game of Thrones' fans broke their own hearts when they began speculating about the meaning of the music behind Brienne's White Book scene near the end of the final episode of Season 8. Now the music has confirmed it…
Game of Thrones may be over for good (unless this petition has anything to do with it), but with every new day still comes a new fan theory... or at least that's how it feels.
When the final episode of Season 8 aired nearly a month ago, fan theories continued to fly around like wild fire – from Arya Stark still having unfinished business in her kill list, to Tyrion Lannister actually being a Targaryen.
One of them is the theory that the music played during the scene in the final episode where Brienne of Tarth finishes the record of Jaime Lannister's life in the White Book (AKA The Book of Brothers) kind of indicates the two could have been married had they stayed together and he lived.
In the scene, Brienne records the story of her enemy slash travel companion-slash-protector… and eventual lover, Jaime Lannister. "Died protecting his queen," are her final emotive words.
The music incorporates the 'I am hers, she is mine' theme well-known to fans since they first heard it in Season 2 when Robb and Talisa consummated their relationship. It's a theme that has become synonymous with love, and Game of Thrones composer Ramin Djawadi himself has said he thinks of it as the GOT "Wedding theme".
Read more: 'Game of Thrones' composer – everything you need to know about Ramin Djawadi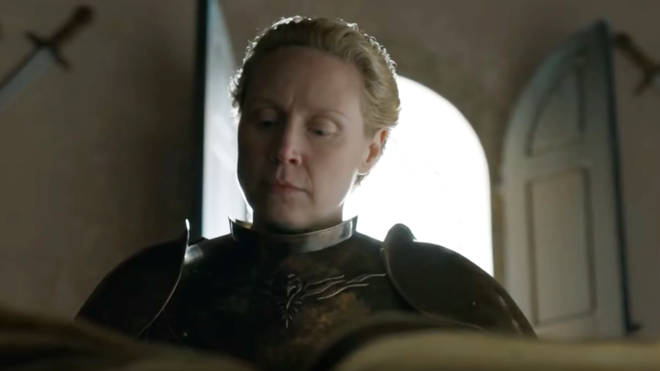 The whisper of it, during the moment Brienne is recording her deceased former lover Jaime's final deeds in the White Book, had people speculating that it hinted at what their relationship could have been had they stayed together – specifically, that they might have been married. And it broke their hearts.
Now Game of Thrones composer, Ramin Djawadi has confirmed fans' worst fears.
"It's just a hint of what their relationship — if they had stayed together, if he was still alive — what it could have been," he told INSIDER. "What they could have become. That's why I put that in there."
"I just threw that in there because I thought it would be a subtle nod to [Brienne and Jaime's] relationship," Djawadi said. "When she sits there and she thinks about him and writes down all the things he had done…
"The second half is the honour theme, but a big chunk of that [music] is the wedding theme."
So Djawadi very much did it on purpose.
Requiem for a queen: The hidden meaning behind Cersei's music in Game of Thrones
"I was amazed some people picked up on it," Djawadi said. "I was hoping people would go, 'Wait a minute, that's from season two.' And that was exactly my intent. I thought it would be very appropriate."
It's pretty gutting for fans that he's basically saying if Jaime had just stayed in Winterfell and not ended up dead, the two might still be together and happily married. Sigh.
"It shows the power of music," Djawadi said. "There were no words spoken, but by putting that in there your imagination goes [into] where this could have gone. I wanted people to have that emotion, and have those thoughts. I'm glad it was picked up."
At the beginning of the Knight of the 7 Kingdoms she says her vows, that she would fight beside him and stand by him and then at the end he says his vows. THEY ARE MARRIED 😭😭😭😭😭

— Ann Vardeman (@annhilf) May 26, 2019
I actually just read one of the comments too that says "The song played during this scene is called "The White Book", and part of the song is "I Am Hers, She Is Mine", which is the overall "love" theme for GoT. Djawadi married Jaime and Brienne through his music, you guys." CRIES

— botw2 hype (@frogsprouts) May 26, 2019
"The White Book" is probably my favourite. I can't listen to it without crying, it's just beautiful. In that scene the music says all the words that could not be spoken by Jaime and Brienne. Thank you so much.

— Carly (@carlycasoni) May 22, 2019