New releases: Ivan Fischer & the Budapest Festival Orchestra - Mendelssohn, Giovanni Antonini & Kammerorchester Basel - Haydn: Lamentatione
2 July 2018, 09:55 | Updated: 4 July 2018, 10:34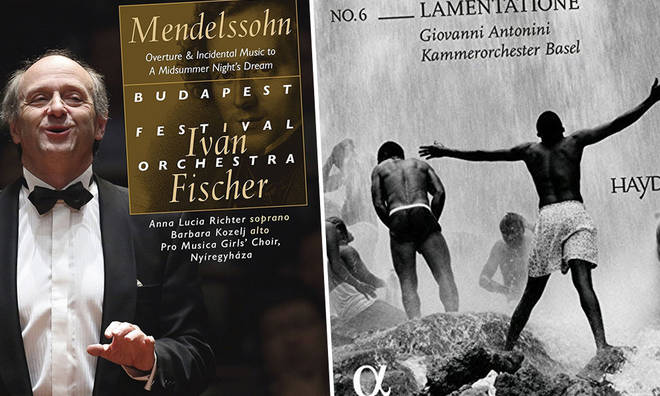 Throughout the week Classic FM's presenters bring you the best new recordings, including world exclusives and premiere broadcasts of latest releases.

John Suchet plays a track from his featured Album of the Week at 10.15am every weekday. You can buy your own copy from the Classic FM store here.
Ivan Fischer/Budapest Festival Orchestra - Mendelssohn
Channel Classics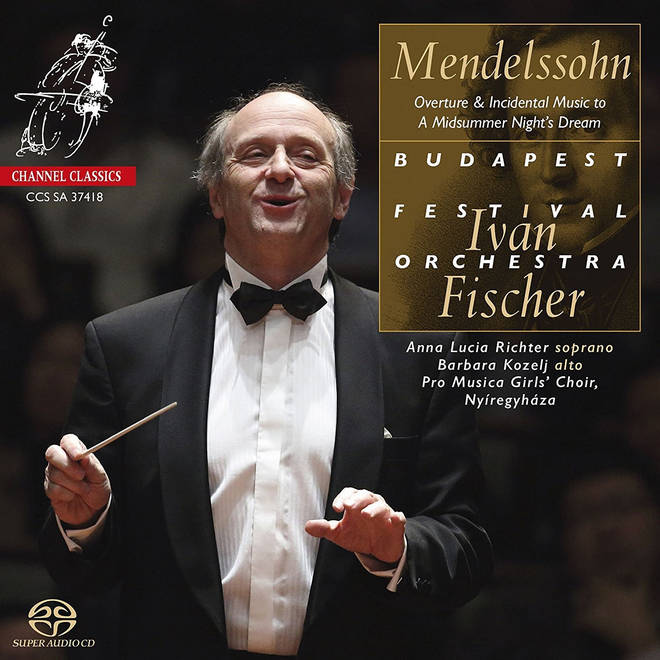 It's a fresh take on established classics this week, as the incomparable Iván Fischer and his beloved Budapest Festival Orchestra have at some of Mendelssohn's finest works. Inamongst the incidental music and overture to A Midsummer Nights Dream you'll find numerous corners of interest, orchestral detail that you'd perhaps forgotten over the years - what a pleasure it is to rediscover it now.

Giovanni Antonini/Kammerorchester Basel - Haydn: Lamentatione
Alpha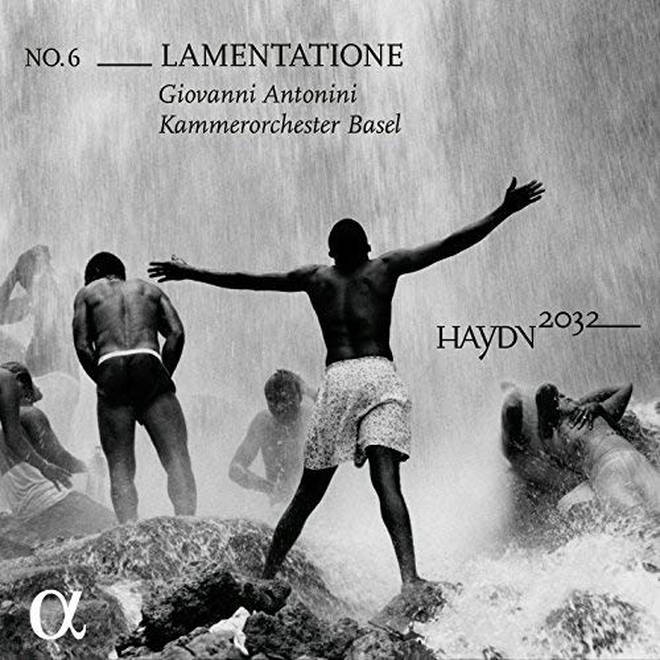 You can't go wrong with a smattering of Haydn symphonies and, as expected, each one is a gem of interlocking melodies and buoyant rhythms. But there's more than that on display here: there was a reason they called him the Father of the Symphony, and on nos. 3, 26, 79 and 30 you can hear Antonini and the Kammerorchester Basel squeeze out every inch of emotion (the collection is subtitled 'Lamentation' for a reason).

Album of the Week
National Orchestra of Wales/Thomas Søndergård - Sibelius Orchestral Works
Linn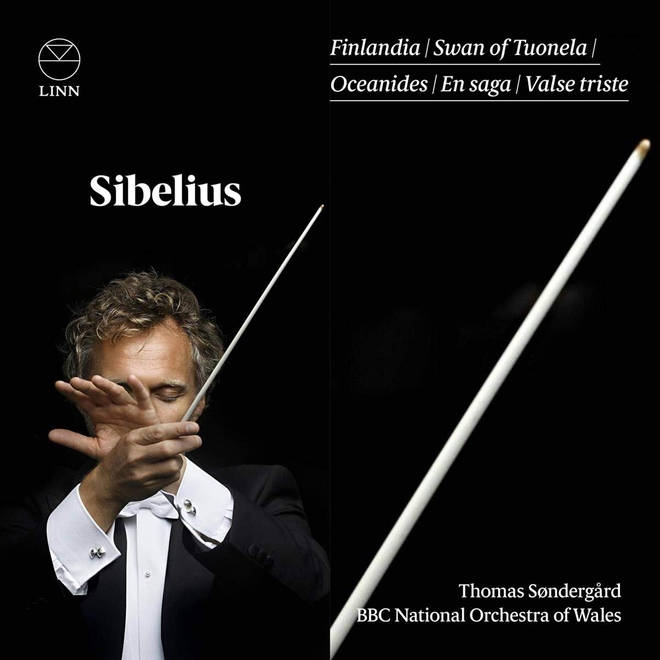 Søndergård is an impressive conductor, and this generous 75-minute album of Sibelius bits and pieces can be thoroughly recommended to both Sibelians and those wanting to discover more about the Finnish master.
The five principal pieces here include familiar stuff like Finlandia and the Valse Triste, as well as things that should be better known like En Saga – a riveting performance here – and The Oceanides.
Sibelius wrote lots of light music, and it's good to have the 25 minute King Christian II Suite, which includes the totally memorable Elegy, one of the finest melodies even Sibelius ever wrote.
Bargain Box
The Gounod Edition
Warner Classics (15 CDs)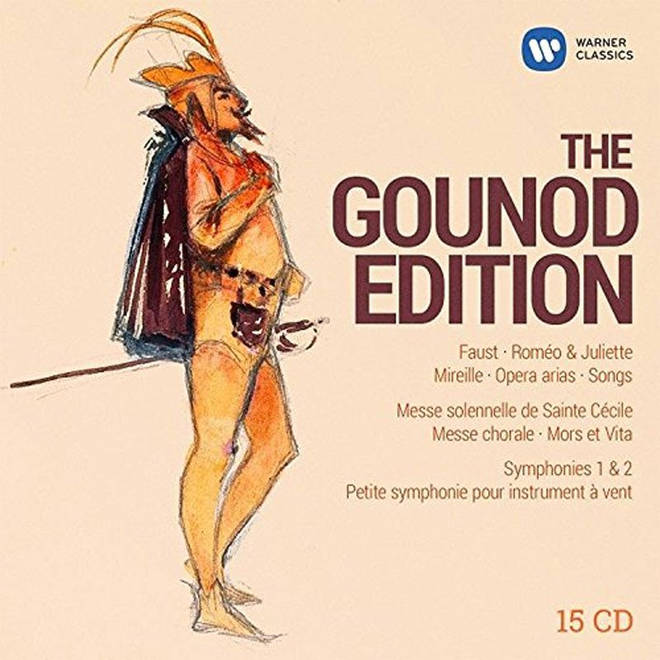 It's Gounod's 200th this year, though you could be forgiven for not noticing.
Warners dig deep into their back catalogue to pull out three complete operas and some religious music, alongside Gounod's two charming and underrated symphonies (Michel Plasson), and his Little Symphony for Wind (Barbirolli).
Faust and Romeo & Juliet are both well known, and there are starry casts in each of these late seventies/early eighties recordings; Domingo and Freni in Faust; Alfredo Kraus in Romeo et Juliette. There's Freni again in Mireille, almost forgotten these days. Room is also found for two Masses, and the oratorio Mors et Vita.
Gounod was a first class (if rather sticky) melodist. His combination of the religious and the sensual, led one contemporary critic to describe his output as "slime from an erotic priest". A bit harsh I think. Anyway, find out for yourselves in this inexpensive 15 CD box.
Huw Wiggin - Reflections
Orchid Classics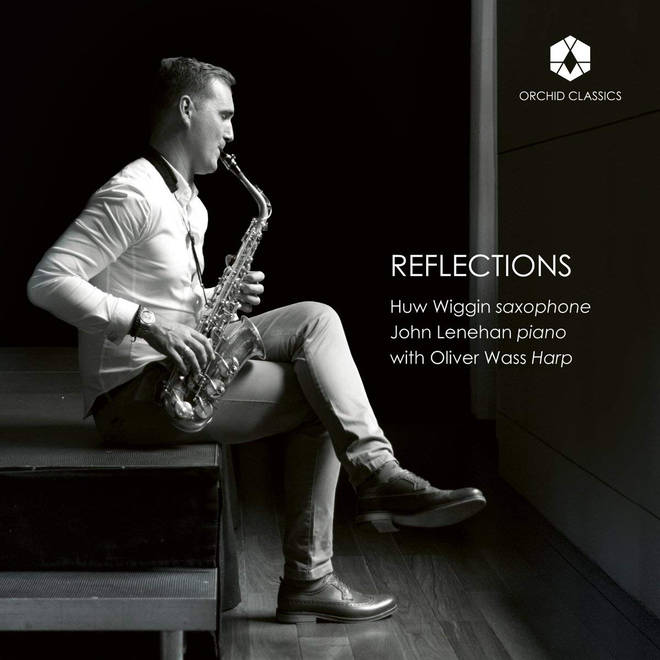 My left-field choice for this week is a superb recital by the saxophonist Huw Wiggin, Professor of saxophone at the Royal Academy of Music.
It contains a remarkable variety of music, from transcriptions of very familiar stuff like Saint-Saëns's The Swan and Debussy's The Girl with the Flaxen Hair, to music I don't imagine many people will know, such as Paule Maurice, a mid 20th century female French composer's Tableaux de Provence, and the contemporary Japanese composer Takashi Yoshimatsu's haunting Sing, Bird.
I especially like Manuel de Falla's Seven Popular Spanish Songs, with the first of them, El Paño Moruno sounding uncannily like Three Blind Mice.
Wiggin is partnered either by the excellent pianist John Lenehan, responsible for several of the transcriptions here, or the harpist Oliver Wass.
A first class issue all round.