West Side Story's Ariana DeBose and David Alvarez dance on set of Steven Spielberg's remake
22 July 2019, 13:45 | Updated: 22 July 2019, 14:02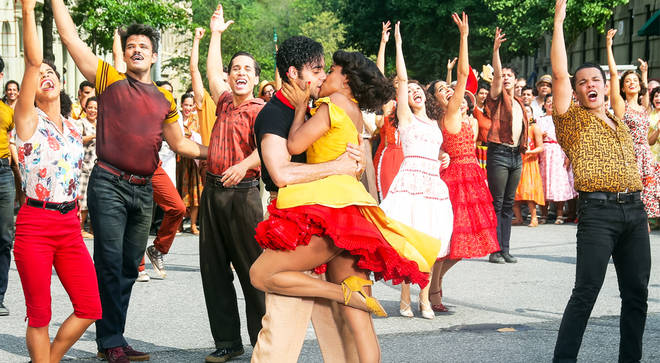 Filming for the Steven Spielberg remake of Leonard Bernstein's hit 1957 musical is well under way – and now fans have been treated to a glimpse of the choreography.
Last week, it was announced that Steven Spielberg has cast Ariana DeBose as Anita in his 2020 remake of Bernstein's West Side Story ­– and now a series of photographs showing the actress dancing on set have been shared for the first time.
Best known for participating as a contestant on American TV show, So You Think You Can Dance, the 28-year-old singer and dancer is no stranger to working in the spotlight.
Now, she takes over Rita Moreno's leading role in the forthcoming musical – and from what we can see, the choreography already looks epic.
In the images (pictured), DeBose is seen to be dancing closely with 25-year-old actor David Alvarez, who became popular with audiences after his memorable performance on Broadway in Billy Elliot: The Musical.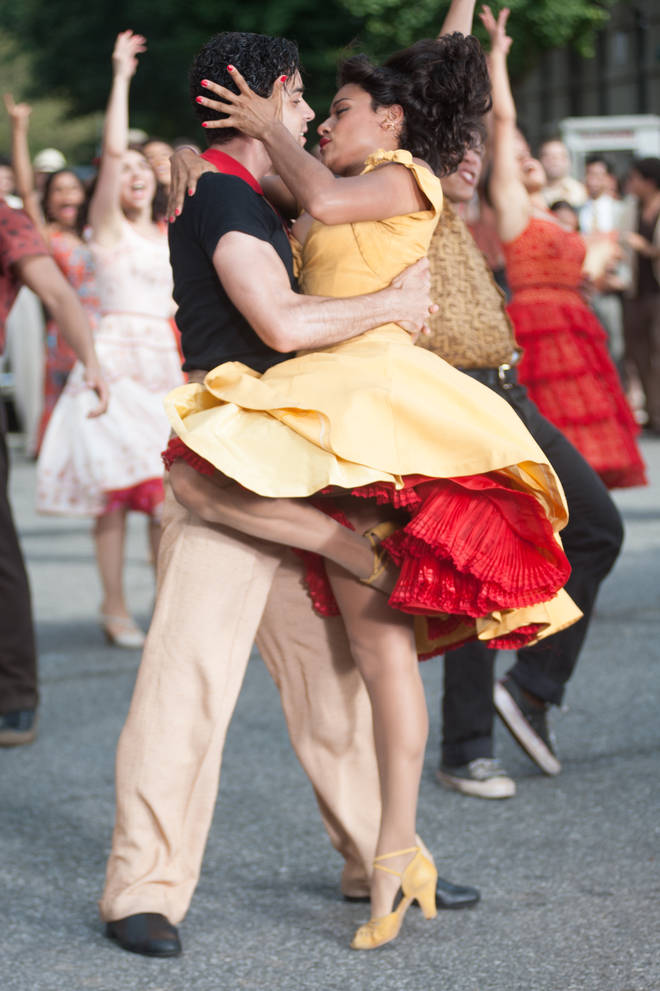 The Tony Award-winner will be filling George Chakiris' shoes as Bernardo, and here he is twirling around his co-star, who stands out in a striking yellow dress.
Further details of the scene are yet to be released, although based on the bright costumes, colourful cars and impressive number of extras (as well as a few clues from fans – see below), we're enjoying speculating that it might be a first look at the choreography for the biggest dance number in the show, America. We'll have to wait and see...
Director Steven Spielberg was joined on set on this particular day by fellow filmmaker Spike Lee, who is a keen follower of the hit musical and has apparently been visiting the cast regularly.
Filming took place on New York City's Avenue P and Hendrickson Street, as well as Flatbush Avenue in Brooklyn.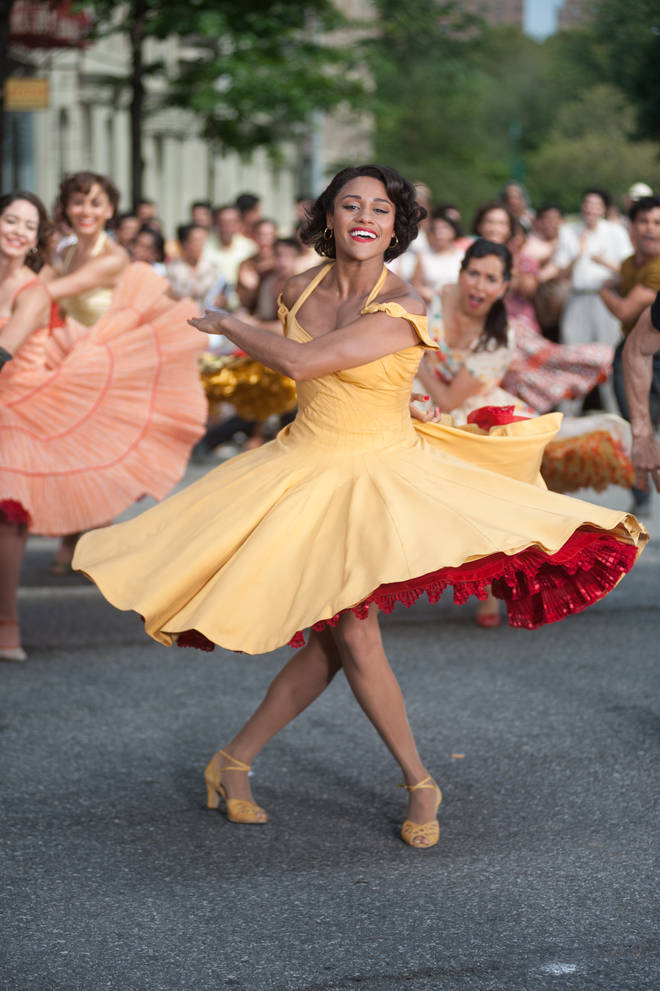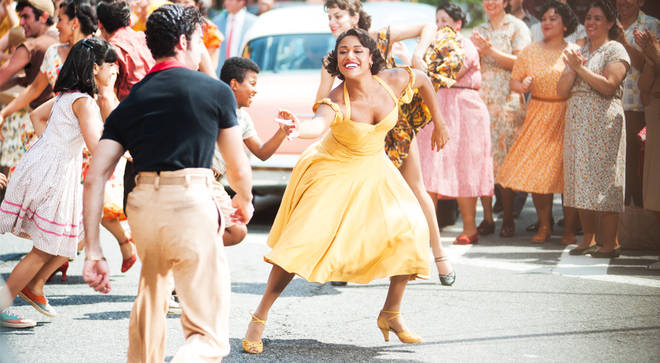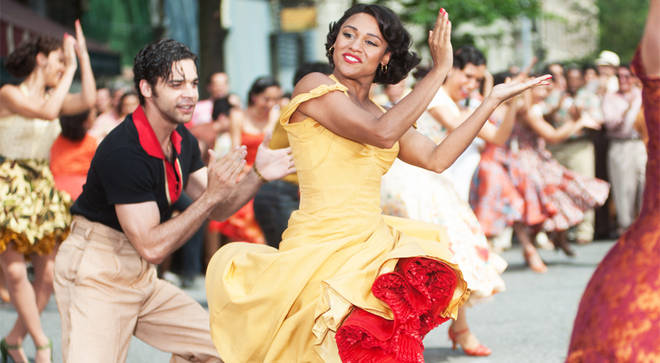 And it seems as though locals are also getting in on the action, sharing their excitement for the new movie on Twitter:
West Side Story is out in UK cinemas on 18 December 2020.