'I used to change my piano pieces and say "Mendelssohn should have done it this way"' – composer Dani Howard
5 September 2017, 14:43 | Updated: 7 September 2017, 14:10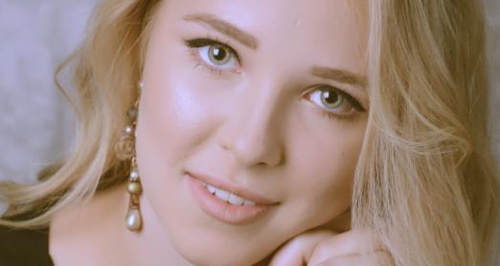 Dani Howard was one of the seven young composer picked to write a piece to celebrate Classic FM's birthday earlier this year. This week her piece 'Argentum' will be performed for the very first time by the Royal Liverpool Philharmonic Orchestra. We spoke to her about how she became a composer and where she finds inspiration
What's your earliest musical memory?
My earliest music memory was wanting to learn to play the drums when I was five – a newsletter came home from school inviting my sister, who was in Year 6 at the time, to learn drums. The teacher said "absolutely not, she's five, she can't sit on the stool." But after one lesson he said he' take me on.
How did you get into composing?
I went on to play piano and cello and thinking back, I was quite a bad student because I would always change the pieces I had to play. I would frequently change my piano pieces and say "Mendelssohn should have done this", which got very frustrating for my teacher, obviously! But it was because that she suggested that I try writing something.
Tell us about the piece you've written for Classic FM's 25th birthday.
It's called 'Argentum', Latin for silver – because it's the silver anniversary of Classic FM and I wanted a title that sounded grand and had some power to it. The piece itself is very brass-heavy but also fun and quirky – there are some silly bits that people might giggle at.
I also dedicated it to two friends of mine as a wedding gift. It's basically a celebratory piece, but with two contrasting sections, representing the two different people and how they can join together to create something even more beautiful than each on its own.
And I don't expect people to notice, but I've included a nod to Handel's Zadok the Priest, because I know that was the first piece that was aired on Classic FM. I really like how, at the beginning, it builds itself up by a tone each time. So in the piece there are two important climactic bits where it builds up by a tone in the same way.
What piece of advice would you give to anyone wanting to become a composer?
I would absolutely say write as much as you can and start by writing for your own instrument, because you learn the most from hearing it being played.
I've seen a lot of young students, aged 14 or 15, writing pieces for symphony orchestra. And that's fantastic, but they're not going to have that played – and certainly not going to have it played well. If you play piano, there's nothing wrong with starting with piano pieces.
That way you can really listen to it being played, because that's where half the learning experience is.
Who are your favourite composers and what music do you enjoy listening to?
All kinds! I'm quite old-school – I like Billy Joel and Stevie Wonder and music from the 70s and 80s, but I do try to keep up with more recent music too. Right now I'm more interested in living composers' work that might have some form of fusion in it, that involve electronics.
The contemporary American composer John Adams is one of my favourites and I really like the work of Nico Muhly, a young American composer, and Anna CLyne – a young British composer based in New York.
Which project or piece are you most proud of?
I worked on a project run by the Royal Philharmonic Society and IdeasTap where composers were paired with filmmakers who then had to create a film to a piece of our music. We had to inform the filmmaker what the piece was about, but they could interpret it however they wanted. It was an incredible project and I met a wonderful director, Victoria Fiore, who I've worked with a lot ever since.
If you could go back in time, which composer would you like to meet and why?
Probably Debussy because I love that whole period in French history, with artists' salons where composers would meet artists and sculptors and painters and dancers – and that would be their social group.
I would have loved to sit and have a coffee with all of them.
Dani's piece 'Argentum', specially written for Classic FM's 25th birthday, will receive its world premiere on Thursday 7 September at a concert to mark our anniversary. You can listen live on Classic FM and we'll be live streaming the concert here and on our Facebook page.

Classic FM 25th Birthday commissions, in partnership with the Royal Philharmonic Society, and with generous support from The Boltini Trust.
And you can find out more about Dani at her website.