Dalai Lama to release album of mantras set to music to mark his 85th birthday
10 June 2020, 12:50 | Updated: 10 June 2020, 13:15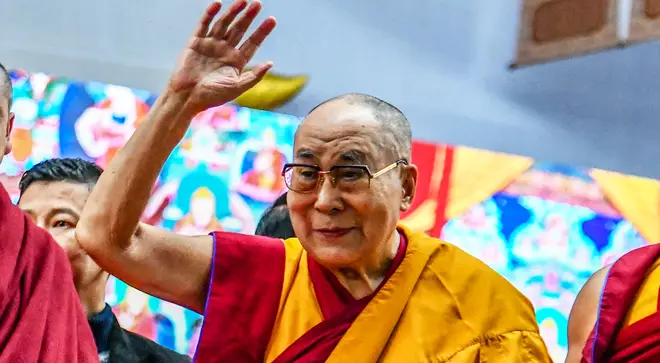 In uncertain times, let this album of mantras, chants and ethereal music from the Dalai Lama be of some comfort.
Tibetan Buddhist leader, the Dalai Lama, is releasing an album of mantras set to music to mark his 85th birthday.
Known worldwide for his aims to spread wisdom, selflessness and messages of peace and humanity, the spiritual leader has recorded 11 tracks in total – each focussing on his sacred mantras, chants and teachings.
Titled Inner World, the LP features ethereal music performed on more than 30 musical instruments, which will accompany lessons on topics such as courage, children and healing.
The Dalai Lama, who is now the 14th Buddhist leader and often referred to by his followers as 'His Holiness', told The Guardian: "Music has the potential to reach many more people with the message that the real source of happiness is warm-heartedness and a concern for others. The very purpose of my life is to serve as much as I can."
Among the many tracks on the album, which took five years to complete, is 'Compassion' (listen below) – released in advance on 9 June and based on one of the most famous Buddhist prayers.
Read more: Ballet dancers are taking over London's deserted streets and filling the city with dance >
Dalai Lama - Inner World: Compassion
Inner World was recorded with the expertise of Junelle and Abraham Kunin, two married musicians from New Zealand, after Junelle first suggested the idea to the Dalai Lama's Office several years ago.
She had wanted to create something that paired the leader's teachings with music as a stress reliever for people at work – but initially, her idea was apparently turned down.
After pitching it a second time in a letter to His Holiness during a trip to India in 2015, he accepted. Recalling her recording session with him, Kunin told Rolling Stone: "I'd never heard him speak like this. He really was so excited … he actually proceeded to explain to me how important music is.
"He leaned forward and his eyes were sparkling, and his fingers were rubbing together and he [talked] about how music can help people in a way that he can't; it can transcend differences and return us to our true nature and our good heartedness."
The album also features a guest appearance from acclaimed sitar player, Anoushka Shankar, who appears on the track 'Am La'.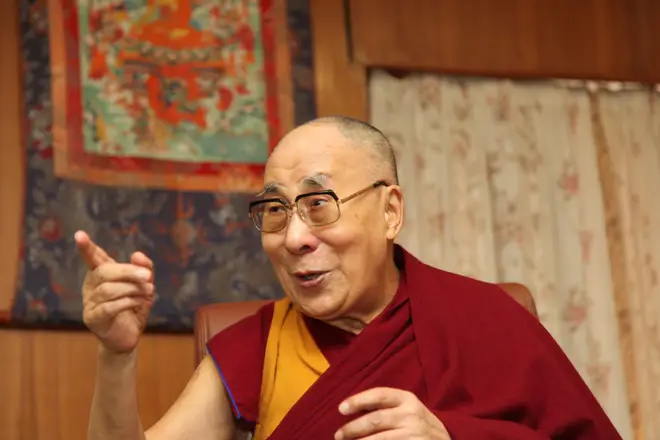 The Dalai Lama is believed by Tibetan Buddhists to be a manifestation of the patron saint of Tibet, the Bodhisattva of Compassion – a realised being, inspired by the wish to attain complete enlightenment and who vows to help all living beings.
In 1989, he was awarded the Nobel Peace Prize for his non-violent efforts for the liberation of Tibet and his concern for global environmental issues.
Inner World comes five years after the Dalai Lama's appearance at Glastonbury festival, where he warned audiences of the dangers of climate change, and where American singer-songwriter Patti Smith sang Happy Birthday to him on stage.
All proceeds raised from the album will be donated to US not-for-profit charity, Mind & Life Institute, and Social, Emotional and Ethical Learning, an international education program the Dalai Lama developed with Emory University.
Inner World is due to be released on 6 July 2020.
Full tracklist:
1. The Buddha
2. One Of My Favourite Prayers
3. Compassion
4. Courage
5. Ama La
6. Healing
7. Wisdom
8. Purification
9. Protection
10. Children
11. Humanity