A duet for cello and toilet roll is what the world deserves right now
18 March 2020, 16:39 | Updated: 18 March 2020, 16:46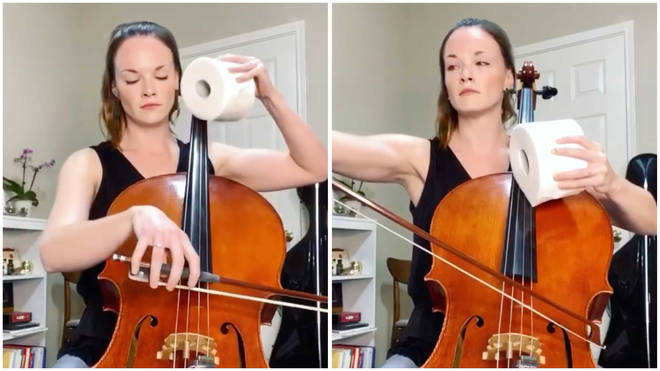 A beautiful cello performance that will certainly demand the tissues...
Amid coronavirus upheaval around the world, there have been two big themes this week: self-isolated musicians making beautiful music, and the public panic buying loo roll. (Editorial note: please don't panic buy loo roll)
And, well, Texas-based cellist Rylie Harrod Corral decided to combine the two.
Click here for the latest coronavirus advice from the NHS >
With her bow in one hand, and a prized roll of the bathroom essential in the other, Corral proceeded to give the world a performance of the famous cello solo 'The Swan' from Saint-Saëns' The Carnival of the Animals.
On the whole, the unlikely duet feels just what the world needs in March 2020: a little laugh.
Thank you, Rylie. Bravo, and stay safe everyone!