'You can have a barbecue, but you can't sing' – should amateur groups be allowed to make music again?
17 July 2020, 11:27 | Updated: 20 July 2020, 08:53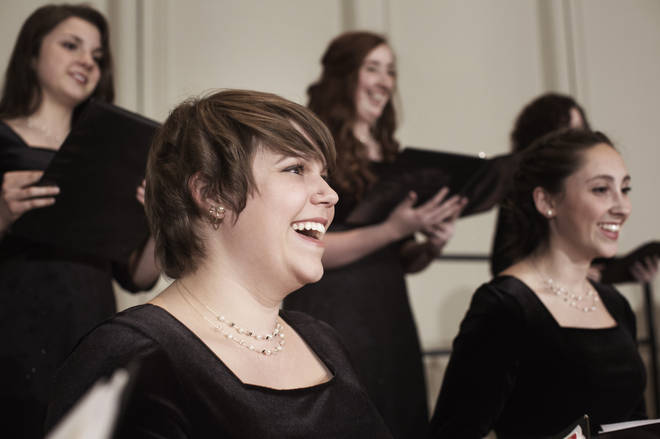 Although lockdown measures are easing across the country, amateur musicians have been excluded from the latest performing arts guidelines. And many are feeling frustrated.
Under the latest government guidelines, professional musicians can now participate in indoor rehearsals and performances without an audience – or outside, with a reduced one. Good news, right?
But for amateur musicians, the future is less rosy.
While pubs, hair salons and sports courts can now reopen for social activity, non-professional music ensembles must follow the government's general guidance on meeting friends and family, for their music-making – which means meeting up to six people outdoors to sing or play. For choral societies and amateur orchestras, the restrictions don't quite fit the bill.
An article from Making Music, condemning the government's approach to England's estimated 16,000 amateur music groups, has been widely shared across social media.
The organisation, which represents over 200,000 amateur musicians across the UK, wrote: "The distinction between professionals and non-professionals is not justified in the guidance and it is entirely unclear why such a distinction should be made."
Read more: Choral leaders sound the alarm about the fate of choirs after COVID-19 >
Why can't amateur ensembles play together again?
It hasn't been spelled out, but we can assume it's about the potential risks surrounding droplet transmission. The government's advice reads: "Singing and the playing of brass and wind instruments in groups or in front of an audience is limited to professionals only."
The article in Making Music argues that the government appears to think leisure-time music groups would be unable to manage the risks involved with singing or playing a wind instrument. In reality, Making Music says, "They are usually well-governed small charities, with responsible and active trustees who are used to managing the risks for their organisations."
From the government's point of view, there's been mounting anxiety about bringing back singing since a conference in May hosted by the American Choral Directors Association (ACDA) among others, concluded there is "no safe way for singers to rehearse together until there is a COVID-19 vaccine and a 95 percent effective treatment in place".
A week later, a choir rehearsal in Washington State that took place before lockdown with no protective measures was ruled to be a "superspreader", after 52 singers were infected with coronavirus and two died.
Clusters of coronavirus cases have since been found at other choir rehearsals – but not all scientists agree that music-making can pose a health risk.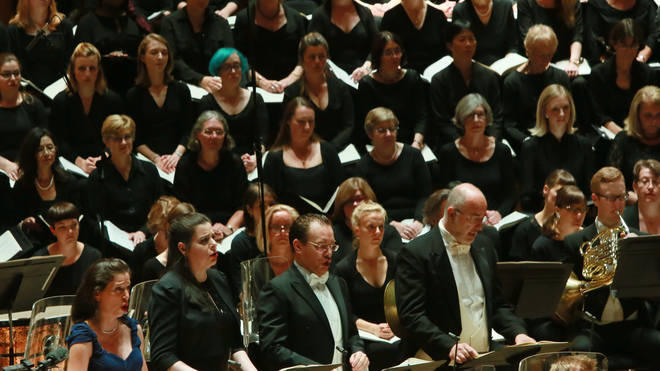 We spoke to a conductor, whose name will remain anonymous, who directs three amateur choirs in the UK.
She says; "The [Washington State rehearsal] was a pre-COVID environment, and no one was taking any precautions at all. So, it's not suitable as a comparison.
"But that and the ACDA conference just infiltrated the musical psyche – like, oh of course singing's dangerous."
Read more: What are the new rules for rehearsals, concerts and live music venues? >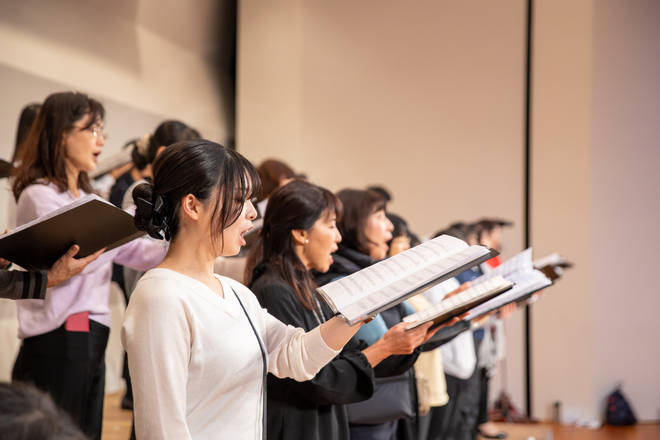 What research is being done into singing and brass playing?
When culture secretary Oliver Dowden announced the tentative reopening of open-air gigs and indoor pilot performances, he said further scientific study would now take place to understand the transmission risks around singing and wind and brass instruments.
After securing government funding and approval, ENT consultant Declan Costello started research into the risks a few weeks ago, for Public Health England.
Costello has been recording droplets and aerosols in singers, and woodwind and brass instrumentalists, to measure how much aerosol is being produced and helping the government to make decisions about when restrictions can be relaxed. The results are expected to come out over the next few weeks.
Currently, brass players are advised to be seated three metres away from each other during rehearsals and performances. Sir Simon Rattle has pushed back on that advice, advising the government to "avoid superstition" and reduce the distancing to two metres.
In his view, even that would be generous, considering "the latest Danish scientific calculations suggest 0.5 metres for strings and one metre for winds as a perfectly safe arrangement."
'You can have a barbecue, but you can't sing'
Our anonymous conductor says it's the appearance of 'social distancing double standards' that she finds frustrating: "One of the reasons it's so difficult is that we are being given different rules for meeting in groups of people for social occasions and meeting up to sing.
"If you're having a barbecue, you can meet with up to 30 people outside. But you can't sing.
"So how about you have a barbecue and then you just decide to have a singsong? Is that allowed? Surely it should be the gathering that's regulated and not the activity."
But does amateur musicmaking contribute to the economy?
Absolutely. The folks at Making Music say its economic impact is "crucial to the recovery of the music sector as a whole", because of how amateur groups support music publishers, professional musicians and arts and rehearsal venues.
They write: "The leisure-time sector spends £86.4m annually on professional musicians, being thus essential to a sustainable freelance work portfolio; spends £6.4m per year with music publishers; and supports the sustainability of venues of all kinds, from community buildings and schools to places of worship, dedicated and non-dedicated arts venues of all sizes, from the smallest arts centre to Sage Gateshead, with their hire of space for the purposes of rehearsals and performance."
Amateur musicians:
If there has ever been an important time to stand up for our right to come together to make music, it is now!
The professionals are allowed back, why aren't we?
Amateur music groups are well able to follow safety guidelines.
Please sharehttps://t.co/pDHBGLNszo

— Barbara Höfling (@barbarahoefling) July 15, 2020
But, they say, it's also about helping the nation recover. "Leisure-time music groups are central to the recovery of the nation from the ravages to its mental health through the pandemic.
"Preventing groups from meeting will only exacerbate pressure on health and social care in the coming months, as more and more adults seek help with the consequences of isolation."
Are you an amateur musician affected by the new guidelines? Get in touch with us at Classic FM.