Lockdown choir sings 'Stand By Me' to raise £1 million for the NHS
17 April 2020, 11:40 | Updated: 17 April 2020, 12:29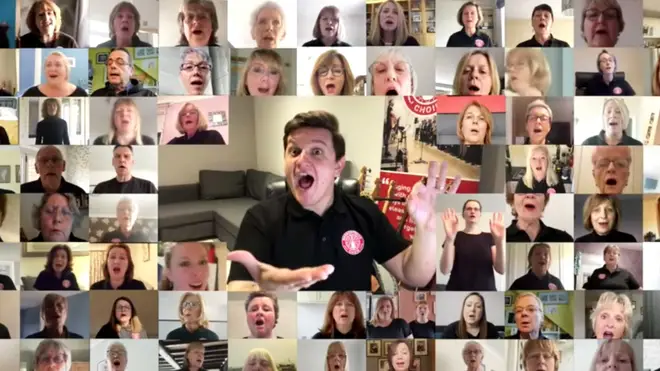 As thousands of NHS staff work around the clock to protect our loved ones, this virtual choir share a heartwarming musical appeal.
A British choir has come together virtually to record a moving rendition of 'Stand By Me', in the hope of raising £1 million for the NHS during the coronavirus pandemic.
Led by Andrew Small, members of the 150-strong Essex-based choir (also known as The Buskerteers), include medics working on the frontline and people who have lost their loved ones to the virus.
Now, its singers are sending out a heartfelt musical appeal (watch below), asking people to donate to NHS Charities Together.
Each donation will go towards accommodation, food, travel and counselling, helping to support the thousands of hardworking hospital staff and volunteers now caring for COVID-19 patients.
Click here to view the NHS's latest coronavirus advice >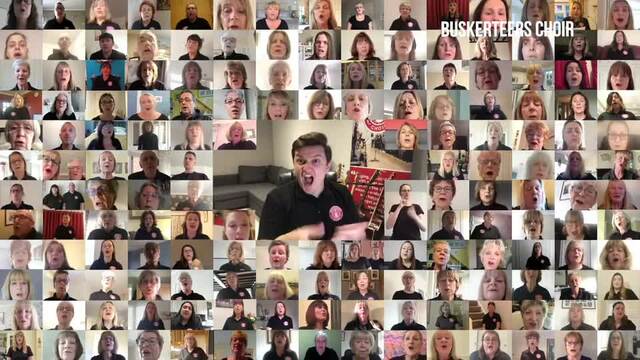 In the video, the choir shares an important message: "We're trying to raise £1 million for our NHS and we need your help. All you need to do is donate £1 via our fundraising link and then share this video.
"We are asking one million people in the UK to each donate £1 to put directly into the NHS (via NHS Charities Together) at this unprecedented time, but we can't do this without YOU.
They continue: "Please help us stand by our NHS heroes," before giving a poignant rendition of the sweet song, complete with virtual conductor and beautifully layered harmonies.
Since the video was shared on Facebook a few days ago, the choir has already raised more than £20,000 for the cause.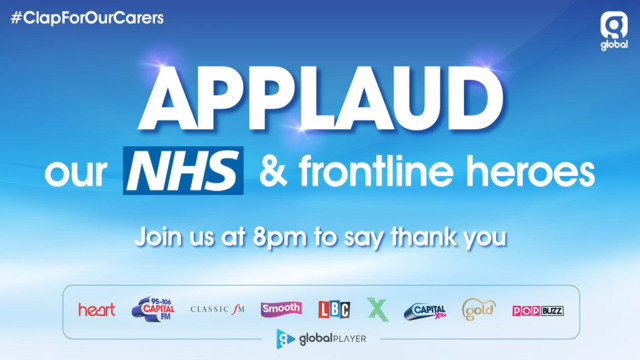 Applaud Our NHS Heroes - Clap for our Carers
Retired NHS midwife Alison Warner, from Writtle, told The Daily Mail: "I am a midwife of 34 years, recently retired and working for our NHS on the bank. I have been proud to work for and be a member of our NHS family, and want to do whatever I can to support this great British Institution during these worrying and unprecedented times.
"I have witnessed first-hand just how hard our NHS frontline workers work caring for our loved ones as sadly my sister Lyn lost her husband Ken on Easter Sunday to coronavirus. I love being part of this wonderful choir, and even though we can't meet in person, we continue to enjoy singing together during our weekly virtual sessions."
Originally released as a single by American soul singer-songwriter, Ben E. King, in 1961, 'Stand By Me' became an instant hit with music fans owing to its catchy melody and uplifting lyrics, reaching the top 20 of the US Billboard Hot 100 chart.
Today, its moving words are just as relevant and are helping to lift people's spirits at a time when it is so needed.
To donate to NHS Charities Together, visit Virgin Money Giving.