Classical concerts are officially more popular than football matches in Germany
2 March 2017, 10:28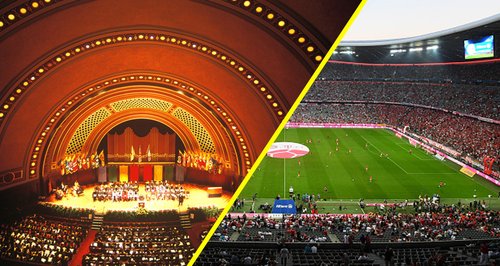 There's been a serious increase in concert attendance in the last year - seemingly at the expense of the Bundesliga.
Germany is host to some of the best footballers, clubs and international teams in the world. It is also home to some of the finest musicians, conductors and composers from throughout the centuries.
So we can't decide whether or not it's surprising to hear that more Germans go to concerts than they do football matches.
The Deutsche Orchester-Vereinigung DOV have released statistics showing a 10% increase in classical concerts last year, with 13,800 events held in Germany, of which 5,800 were symphonic.
The DOV's Managing Director Gerald Mertens said classical concerts drew an attendance of 18.2 million, around 40% more than the football Bundesliga. Furthermore, the survey logged more concertgoers aged 20-29 than aged 50-59.
Think you know your famous footballers from your famous composers? Try our quiz to find out >