New Releases: Chopin Piano Concertos – Benjamin Grosvenor; Chopin – Eric Lu
24 February 2020, 10:00 | Updated: 24 February 2020, 10:01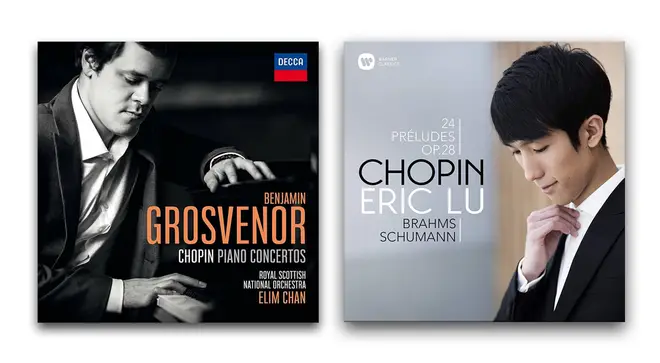 Throughout the week Classic FM's presenters bring you the best new recordings, including world exclusives and premiere broadcasts of latest releases. This week: Chopin Piano Concertos by Benjamin Grosvenor and Chopin by Eric Lu.

John Suchet plays a track from his featured Album of the Week at 10.15am every weekday.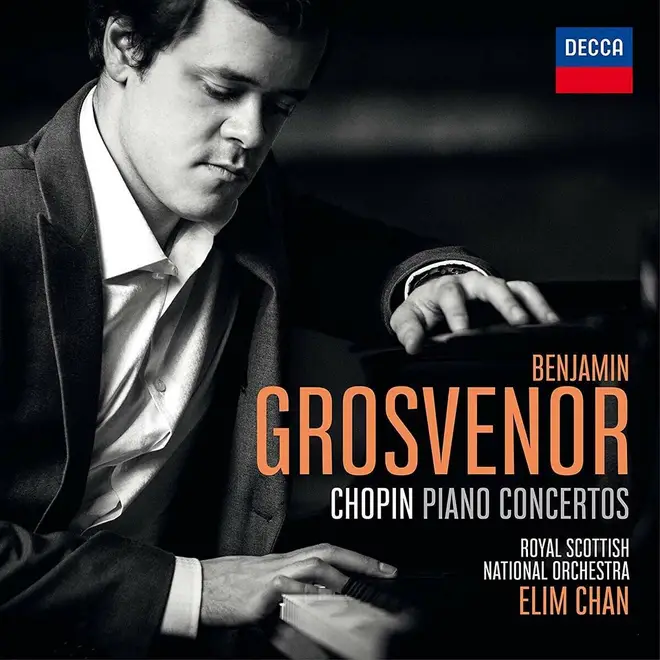 Chopin Piano Concertos – Benjamin Grosvenor
Decca
British pianist Benjamin Grosvenor releases his latest album, Chopin Piano Concertos – a CD centred around Chopin's first and second piano concertos.
Grosvenor teams up with Classic FM's Orchestra in Scotland, the Royal Scottish National Orchestra, and under the baton of Hong Kong conductor Elim Chan, they come together to produce six recordings of Chopin's expansive and expressive first two concertos.
Chopin: Piano Concerto No. 2 in F Minor, Op. 21 - III. Allegro vivace
The record is the pianist's fifth album with Decca Classics, following its successful predecessors Homages (2016), and Bach Adagio (2015).
When Grosvenor signed to the legendary recording label in 2011, he became the youngest British performer to ever sign with the company, and was also the first pianist in sixty years to join the label.
At the age of 11, Grosvenor won the 2004 keyboard final of the BBC Young Musician Competition. Since then, he's earned an international reputation for his powerful performances and work alongside some of the world's most prestigious conductors and orchestras.

John Brunning plays a track from his featured Drive Discovery at 6.20pm every weekday.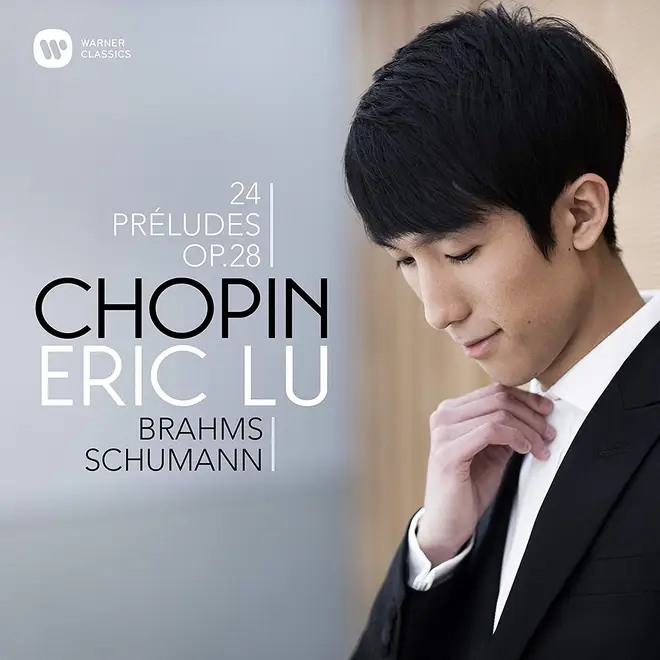 Chopin – Eric Lu
Warner Classics
Pianist Eric Lu kickstarts his recently-signed contract with recording giant Warner Classics, with his new album Chopin: Preludes, Op. 28 & Schumann: Ghost Variations.
The record is Lu's second release for the label, following his album Beethoven: Piano Concerto No. 4, Chopin: Piano Sonata No. 2, Ballade No. 4, which was published at the end of 2018.
Eric Lu – Chopin: Preludes, Op. 28: No. 4 in E Minor, Largo
The 22-year-old Chinese-American musician first came into the classical spotlight when he was a prize-winner at the 2015 Chopin International Competition at just 17 years old. Three years later, he was awarded first prize at the Leeds International Piano Competition in 2018.
Since then he's performed with the Detroit Symphony, St Petersburg Philharmonic, and the Orchestre National de Lille on a UK tour.