Charles Dutoit faces six new allegations of sexual misconduct, including one rape
12 January 2018, 11:51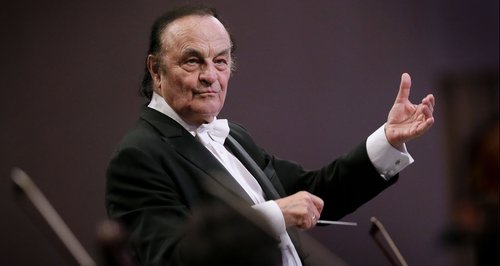 Six more women have come forward to accuse the conductor of incidents of sexual assault in the United States, France and Canada, including a musician who says he raped her in 1988.
The women said they felt compelled to come forward after three opera singers and a classical musician accused the 81-year-old Swiss conductor of sexual assault. They told The Associated Press on 21 December that the maestro groped and restrained them on the side-lines of rehearsals and performances.
In a statement Dutoit said: "The allegations made against me are as shocking to me as they are to my friends and colleagues. I do not recognise the man or the actions being described in the media.
"Whilst informal physical contact is commonplace in the arts world as a mutual gesture of friendship, the serious accusations made involving coercion and forced physical contact have absolutely no basis in truth.
"I believe within this current climate, media accusations on serious physical abuse do not help society tackle these issues properly if the claims are in fact not true."
Following these claims, the Royal Philharmonic Orchestra issued a statement saying Charles Dutoit has stepped down as the ensemble's artistic director and principal conductor.
"Following an emergency Board meeting and further dialogue with Charles Dutoit, the RPO and Charles Dutoit have together decided to bring forward his resignation from his role as Artistic Director and Principal Conductor. Charles Dutoit had already announced in June 2017 that he would stand down in October 2019; this will now take place with immediate effect."
The orchestra said the decision was down to "the protracted uncertainty and media reporting [making] Mr Dutoit's position with the Orchestra untenable."