Canterbury Cathedral has a Girls' Choir – and they've just recorded their first album
4 December 2017, 11:29
Male singing voices have been heard in Canterbury Cathedral for over a thousand years. But in 2014 history was made when the Canterbury Cathedral Girls' Choir was set up. And this Christmas, they've released their first album
When the girls of Canterbury Cathedral Girls' Choir first performed at Evensong in 2014, 600 people came to hear them sing. They've since performed for Her Majesty The Queen.
Since then the girls, aged 12 to 18, have performed at Evensong regularly in the cathedral. And this year they've recorded their first album.
The album includes a brand-new piece by Rebecca Dale alongside traditional festive favourites like 'O Holy Night', 'In the Bleak Midwinter' and 'O Little Town of Bethlehem'.
The Archbishop of Canterbury, the Most Reverent Justin Welby, said:
"Since their formation in 2014, the girls have established themselves as a regular and natural part of the worshiping community at Canterbury Cathedral. By their singing, they lift the hearts of countless visitors and pilgrims to Canterbury, as they lift my heart as I worship with them."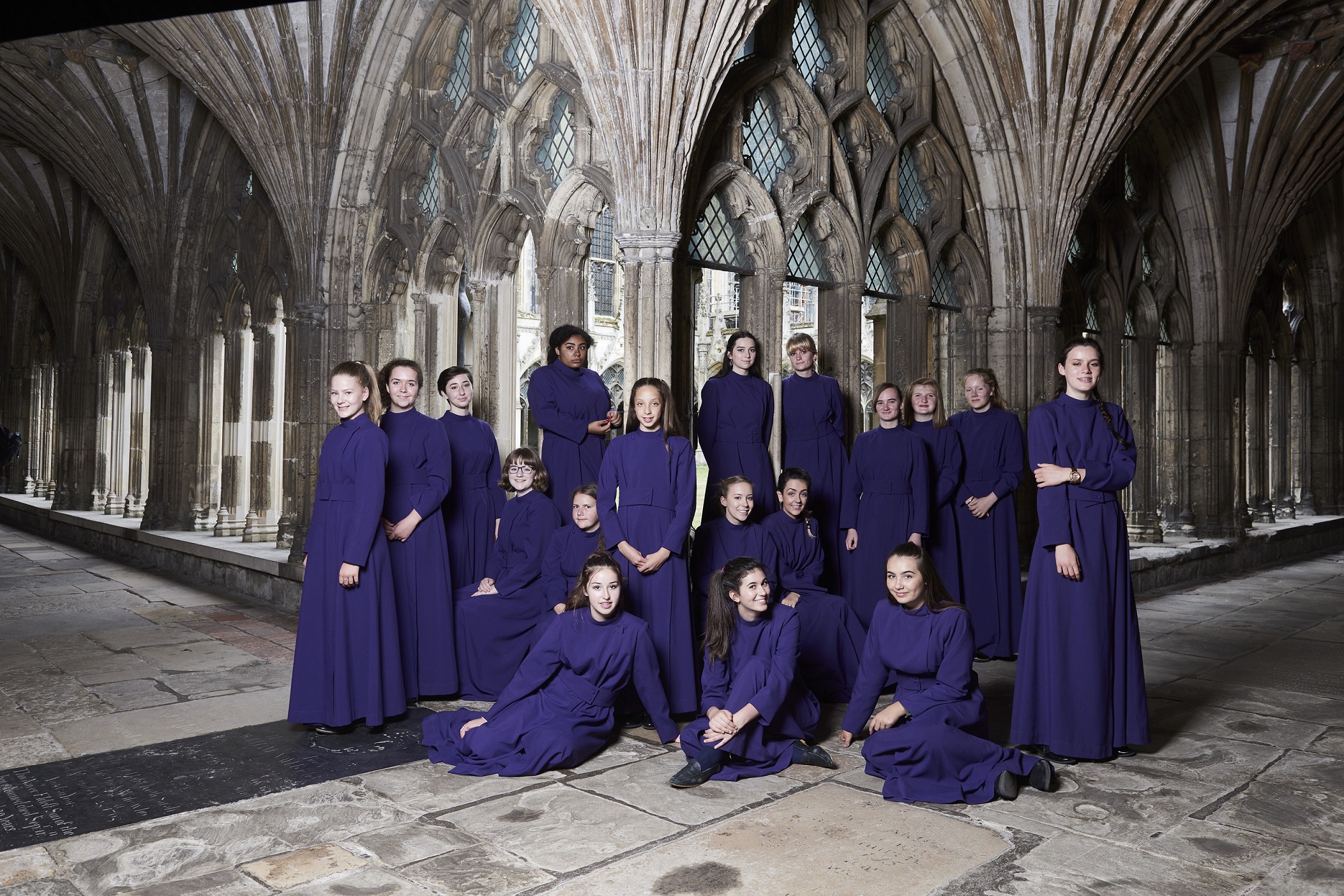 Picture: Ray Burmiston
One of the members of the choir said: "I think it is amazing that for thousands of years the Cathedral hasn't had a girls' choir. I used to say when I was young "I wish that they had a girls' choir", and then my dream came true."
Anna Barry produced the new recording. She said: "Girls were never previously included in the choir so this is a welcome change. It is an important moment in recording history so I'm delighted to be bringing these beautiful young voices together on a new album which captures the modern sound of Canterbury Cathedral at Christmas time."
Download and listen to the album here.