New releases: Camerata Nordica plays Mozart & latest release from Elizabeth Hainen on solo harp
9 October 2017, 18:55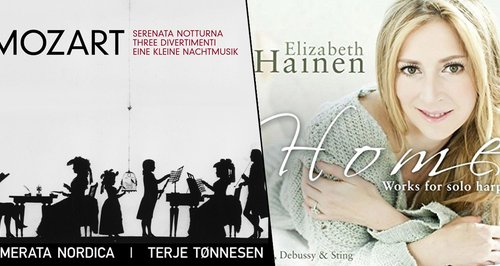 Throughout the week Classic FM's presenters bring you the best new recordings, including world exclusives and premiere broadcasts of latest releases.

John Suchet plays a track from his featured Album of the Week at 10.15am every weekday.
Mozart: Serenades & Divertimenti - Camerata Nordica conducted by Terje Tønnesen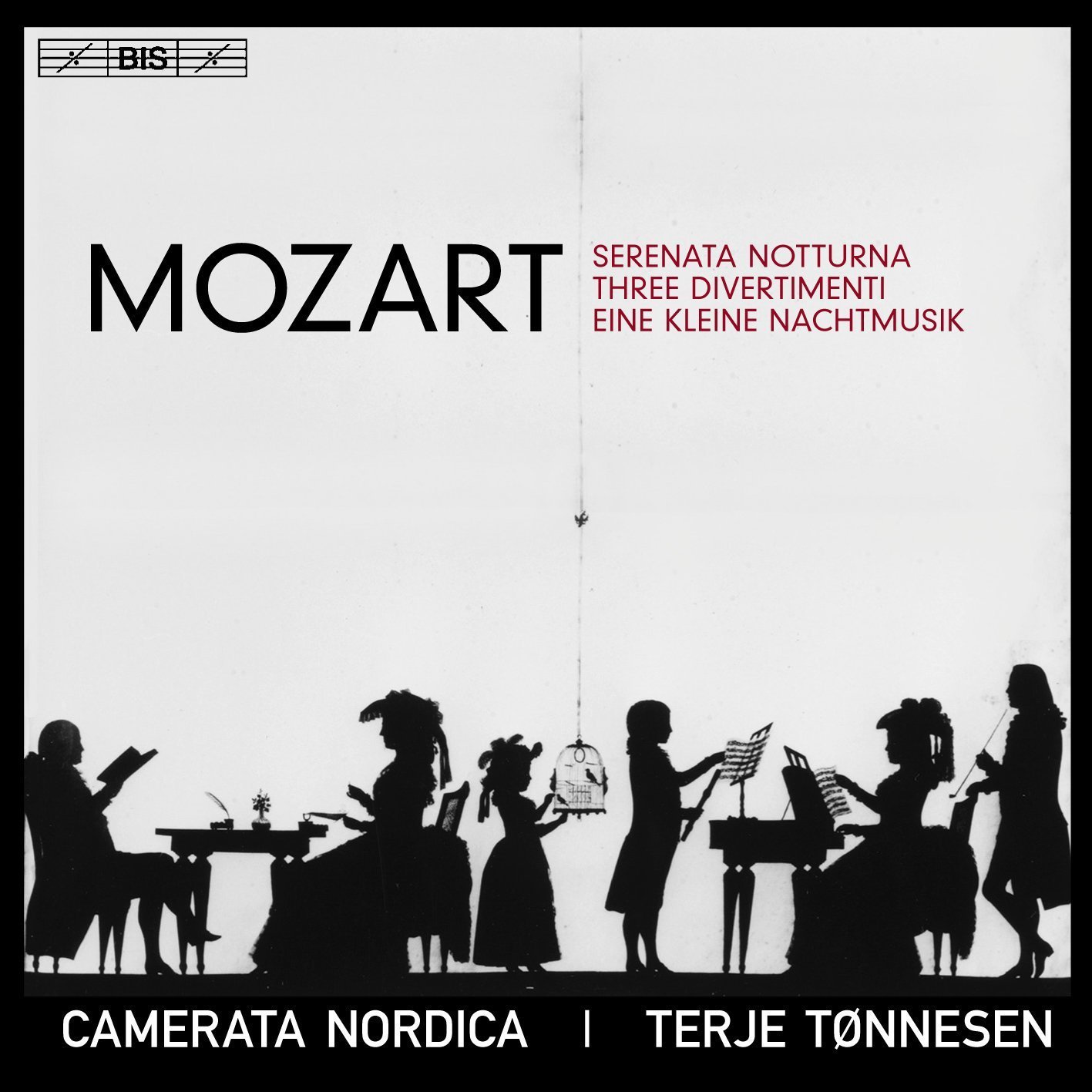 Up to and including Mozart, one important task for every composer not employed by the Church was to entertain. Much of Mozart's best-loved music consists of occasional works intended for receptions and parties, balls and banquets, ceremonies and celebrations. These pieces are known to us under a number of different names: serenades, divertimenti, Nachtmusik and notturni are just some examples. In so far as these are genres, the distinctions between them are often blurred and many of them seem to have been used more or less interchangeably. But when the music is so fresh and immediate, labelling it becomes less important.
In 1778, Leopold Mozart who never missed an opportunity to impart his wisdom wrote to his son describing what characterizes a successful piece: Short, easy and popular written in a natural, flowing and easy style and at the same time bearing the marks of sound composition. That this recipe was something Wolfgang had already mastered six years earlier becomes obvious when one listens to any of the three Divertimentos recorded here, and its equally clear that he hadn't forgotten it when he composed Eine kleine Nachtmusik ten years later.
What Leopold doesn't mention is playfulness, another quality that Mozart had in spades, and which Terje Tønnesen and his Camerata Nordica explore in their performances, allowing a plaintive Swedish nyckelharpa (keyed fiddle) to be heard in the trio section in Eine kleine Nachtmusik and giving the timpanist an opportunity to rock the party in the closing rondo of Serenata notturna.

John Brunning plays a track from his featured Drive Discovery at 6.15pm every weekday.
Elizabeth Hainen - Home: Works For Solo Harp By Bach, Debussy & Sting
Avie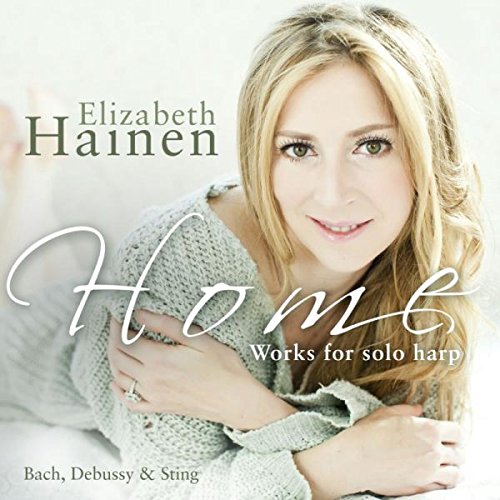 Elizabeth Hainen, Solo Harpist of the Philadelphia Orchestra, performs a programme of pieces she enjoys playing in the intimacy of her own home, including popular works by Bach, Debussy and Sting. The programme features favourite pieces from those enjoyable hours spent playing her instrument alone or in partnership with her percussionist husband – a collection of cherished gems alongside new creations including a world-premiere arrangement of Sting's 'St. Agnes and the Burning Train'.

David Mellor picks out his three favourite new releases every week - including his own Album of the Week, a Bargain Boxset and a Bargain Album - bringing you lots of new recordings to explore.
Album of the Week
Mozart: Juan Diego Flórez with the Orchestra La Scintilla conducted by Riccardo Minasi
Sony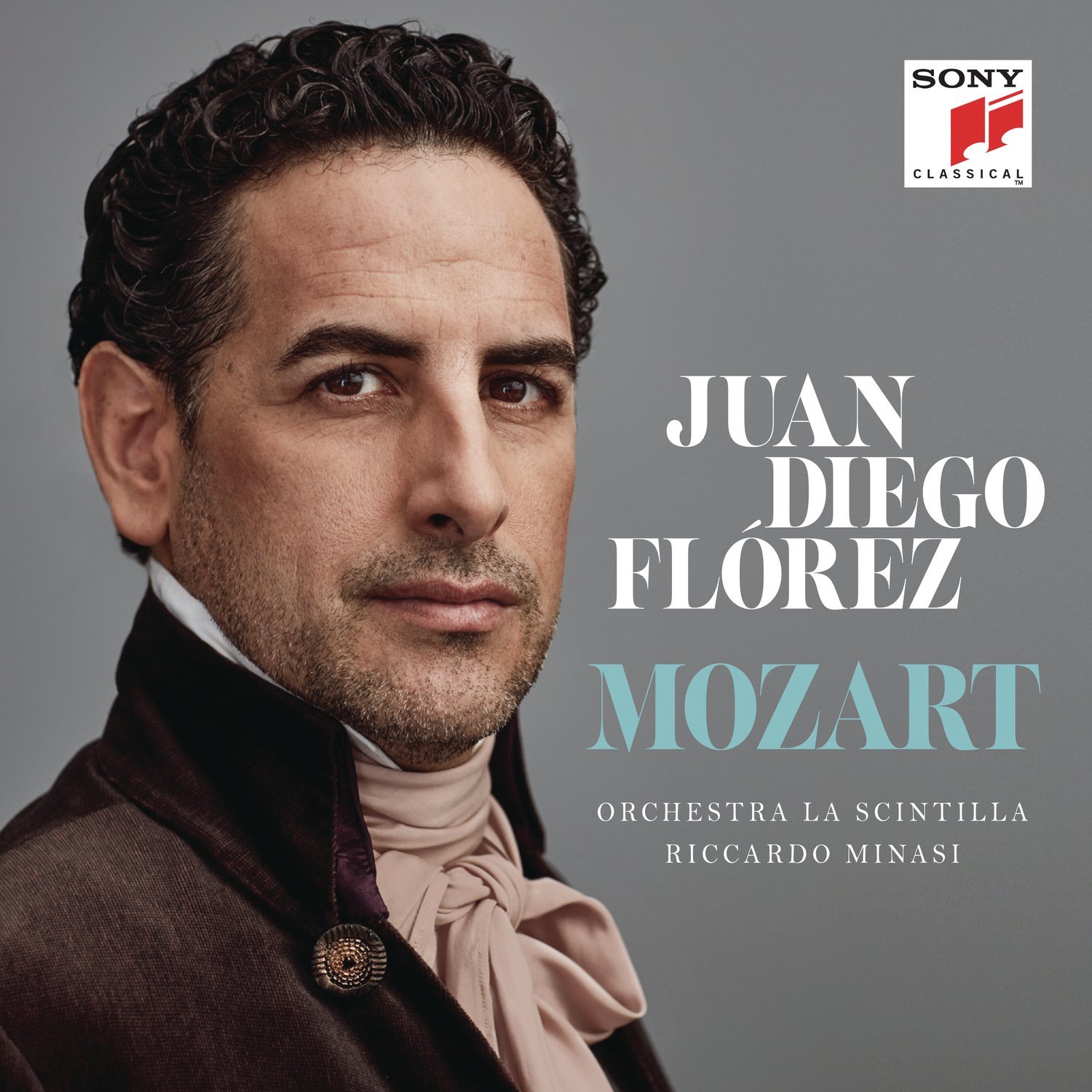 Juan Diego Flórez has flourished in the early 19th century bel canto repertoire of Rossini, Donizetti and Bellini for more than two decades. Now comes his very first, and long overdue, foray into Mozart, soon to be followed by his first complete Mozart opera, Don Giovanni.
Flórez approaches Mozart as a fully mature artist, with fascinating insights into Mozart interpretation in the liner notes. Such as; "Phrasing is enormously important in Mozart. His music doesn't have so many fireworks, so many high notes and coloraturas. Instead he bewitches us with simple lines. That's why the phrasing is so crucial".
Indeed so, and Flórez's contribution through a series of arias both well known and little known, is itself pretty bewitching.
Sadly however his partners, an original instrument band from Zurich Opera, sound pretty abrasive, at least as captured here by an Italian producer/engineer who does Flórez, Mozart and Sony few favours with this sound.
Bargain Box of the Week
Tchaikovsky: London Philharmonic
LPO (7CDs)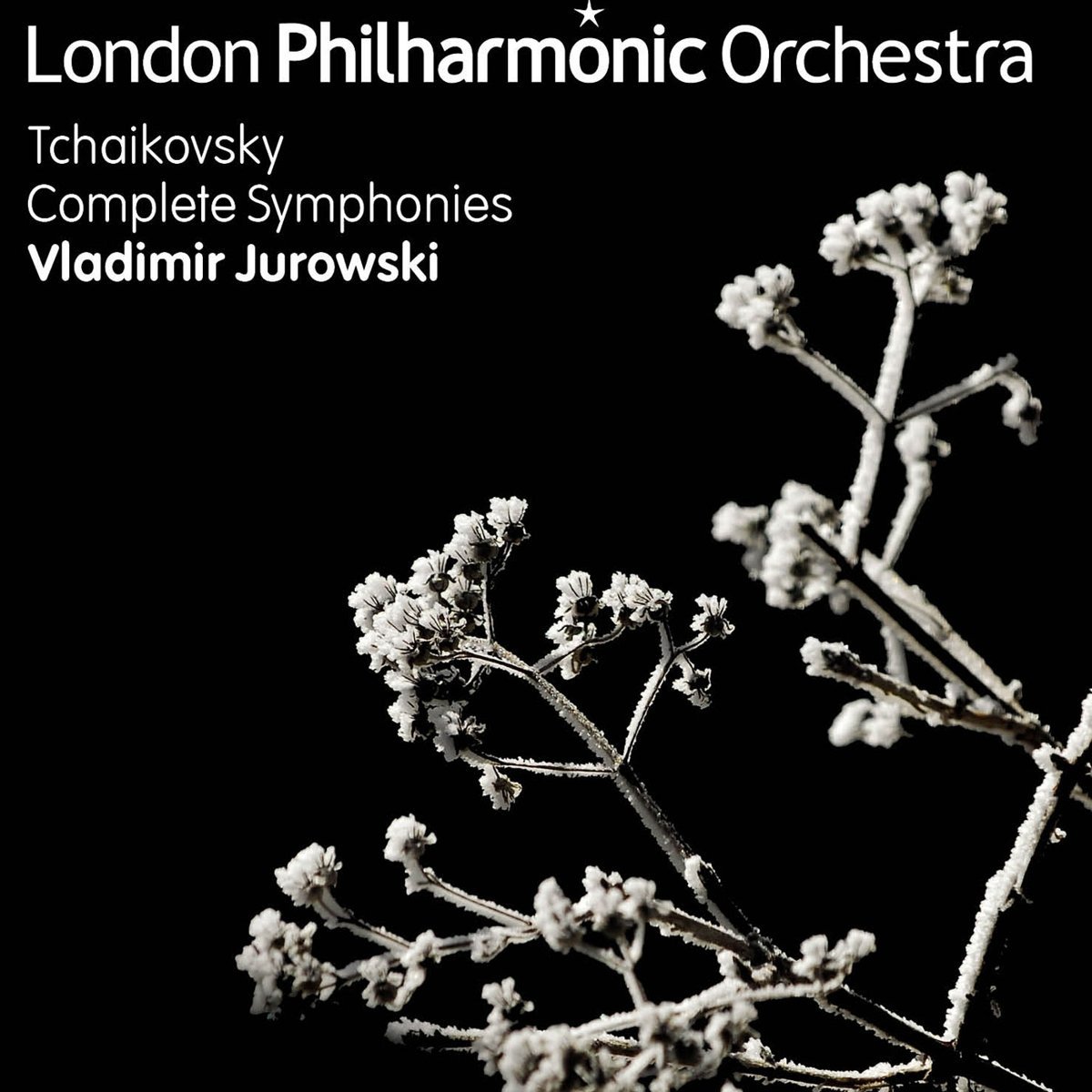 Vladimir Jurowski has done superb work in London, first as the LPO's principal guest, and subsequently, since 2007, as their Principal Conductor.
His contribution over that period to London's musical life has been enormous, and maybe too often passes without comment. We rather take him for granted, but shouldn't, as is everywhere apparent in this fine Tchaikovsky set, recorded in concert, and available online for less than £30 – a snip.
Because, here we get, not just the six numbered symphonies, but also a gloriously eloquent account of the underrated Manfred, one of my favourite Tchaikovsky pieces, plus Francesca da Rimini, and the Serenade for Strings.
The recordings, are exceptionally well done – far better than the Mozart above – by leading British producers Tim Oldham and Andrew Walton, and well engineered by Mike Hatch and others.
Most of the recordings are made in the Festival Hall, and any sonic problems from that venue are readily overcome.
If Jurowski is the hero of this set, so too is Tchaikovsky. How often we underrate the remarkable range of music he produced. This symphonic cycle is one of the great achievements of western classical music. And it's a tribute to Jurowski and the LPO that these universally excellent performances make that abundantly clear.
Paul Patterson: Revolting Rhymes - Magnard Ensemble
Orchid Classics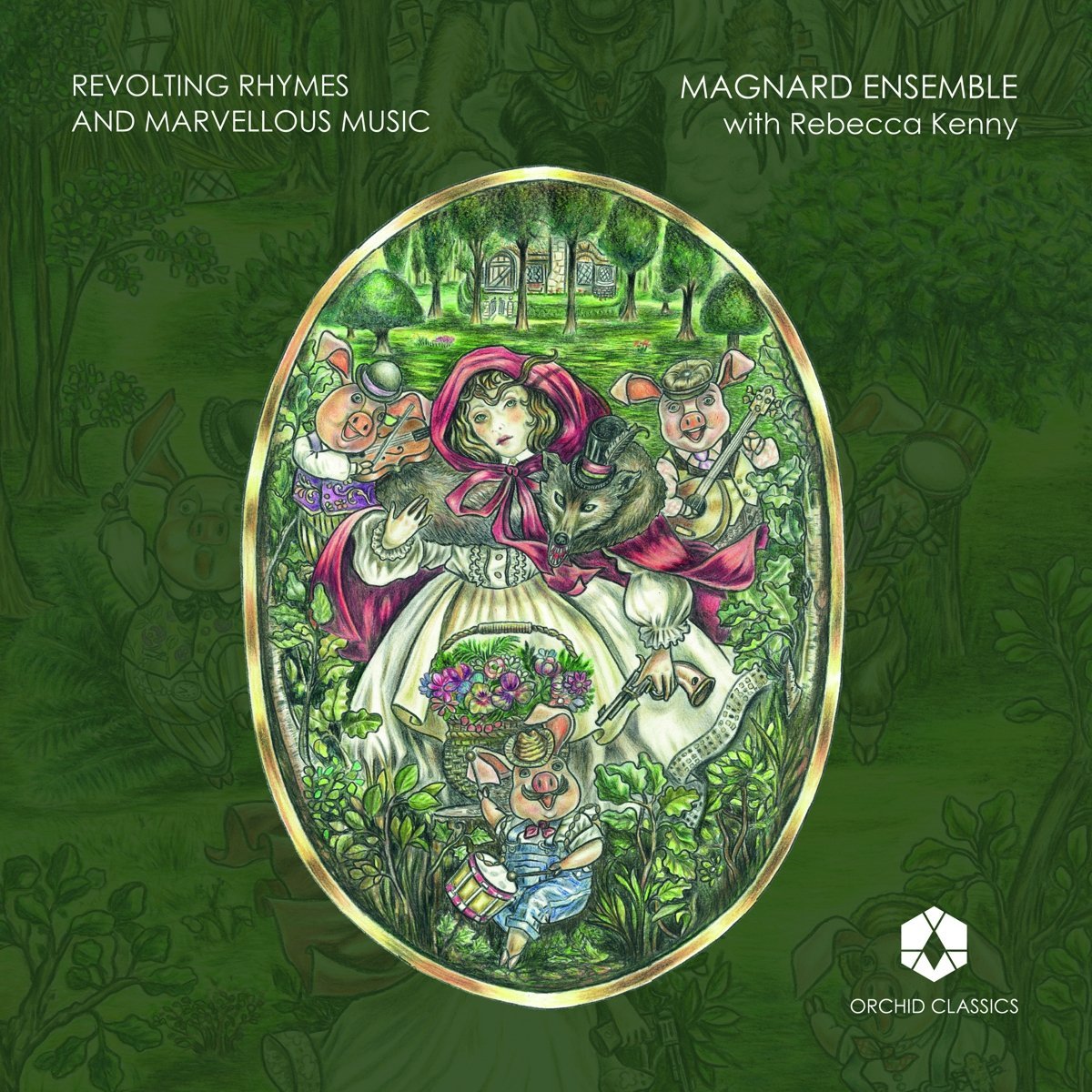 Now for some fun. Paul Patterson has written some interesting, though alas not especially melodic, music, to accompany some of Roald Dahl's Revolting Rhymes.
The album is dominated by Dahl's version of Little Red Riding Hood. There's also his take on the Three Little Pigs, and additionally room is found for Dirty Beasts, in a setting by Martin Butler.
This isn't Peter and the Wolf by any stretch, but there's plenty of fun for all the family here nevertheless.