New Releases: Brahms Symphonies; Tchaikovsky & Arensky
30 September 2019, 10:00 | Updated: 30 September 2019, 10:01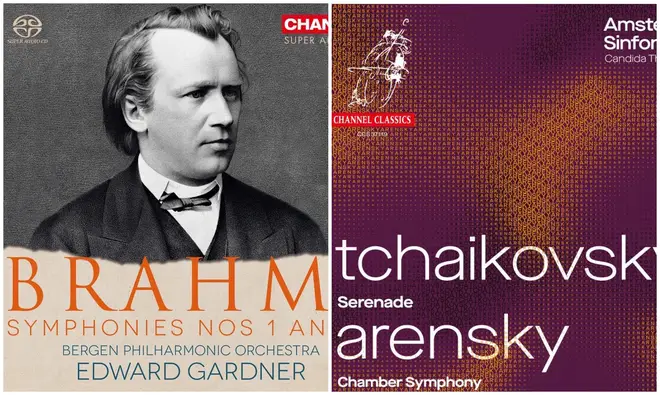 Throughout the week Classic FM's presenters bring you the best new recordings, including world exclusives and premiere broadcasts of latest releases. This week: Brahms from the Bergen Philharmonic Orchestra and Tchaikovsky and Arensky from the Amsterdam Sinfonietta.

John Suchet plays a track from his featured Album of the Week at 10.15am every weekday.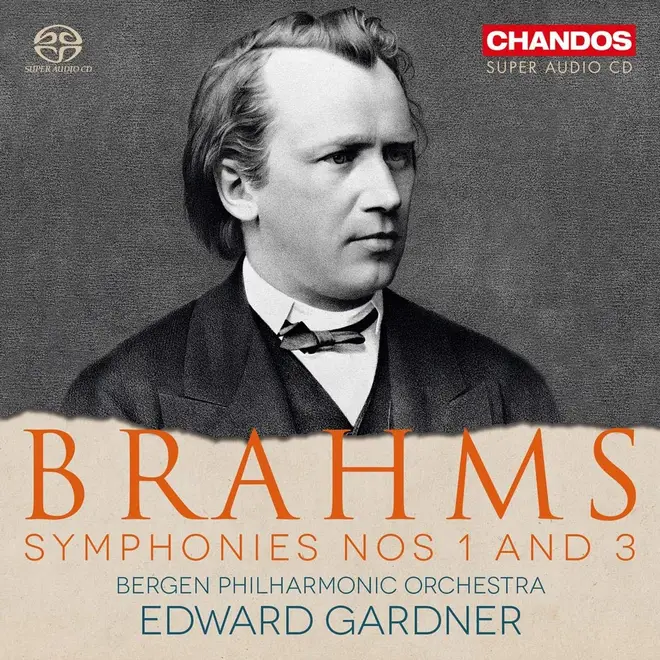 Brahms Symphonies No. 1 & 3 – Bergen Philharmonic & Edward Gardner
Chandos
This is the first instalment in a new Brahms series from Edward Gardner in the role of Chief Conductor of the Bergen Philharmonic Orchestra.
The recordings were made in Bergen's Grieg Hall – the home of the orchestra – in October 2018, and Gardner says, "the combination of the personality of the orchestra, the Chandos Sound, and [Brahms's] great music produces something special".
It took Brahms fourteen years to write his First Symphony. There was a lot of expectation and anticipation around the composition because of the general believe that Brahms was the 'new Beethoven', which would be stifling pressure for anybody.

John Brunning plays a track from his featured Drive Discovery at 6.20pm every weekday.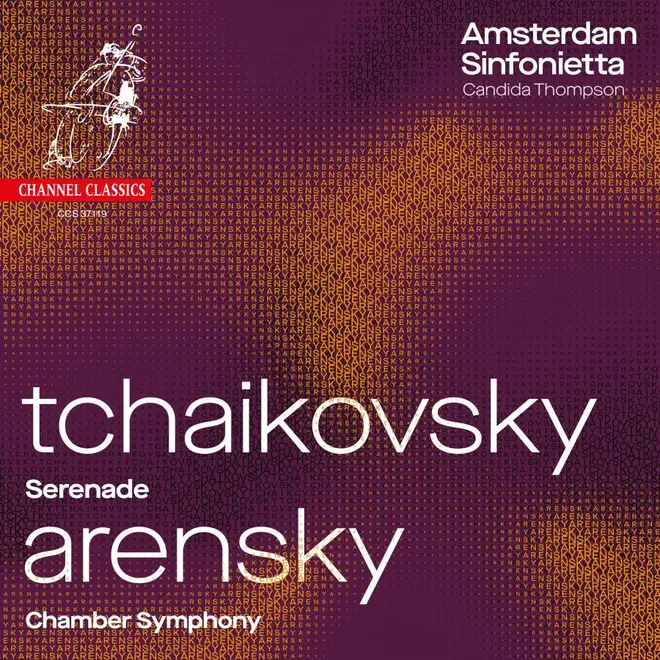 Tchaikovsky: Serenade & Arensky: Chamber Symphony – Amsterdam Sinfonietta
Channel Classics
Tchaikovsky's Serenade is recognised as one of the most beautiful works for string ensemble, and when Arensky wrote his Second String Quartet, it was in homage to the Romantic composer – the quartet's middle movement is even based on music by Tchaikovsky.
On this disc, the Amsterdam Sinfonietta has arranged Arensky's entire Second Quartet for orchestra, renaming it the 'Chamber Symphony Op. 35 in A minor in Memory of P. I. Tchaikovsky'.
Since its establishment in 1988, the orchestra – currently led by artist director Candida Thompson – has frequently performed Tchaikovsky's Serenade.
"When leading an orchestral project she values the individual input of all the orchestra members," the Amsterdam Sinfonietta says of Thompson. "Her musical approach elicits maximum involvement and total dedication from the musicians."