New Releases: Beethoven: Triple Concerto – Mutter, Ma & Barenboim; Beethoven's World – Reinhard Goebel
23 March 2020, 10:00 | Updated: 23 March 2020, 10:01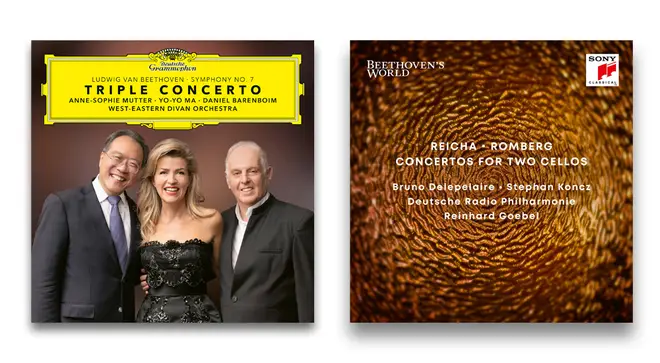 Throughout the week Classic FM's presenters bring you the best new recordings, including world exclusives and premiere broadcasts of latest releases. This week: Beethoven: Triple Concerto by Anne-Sophie Mutter, Yo-Yo Ma and Daniel Barenboim, and Beethoven's World by Reinhard Goebel.

John Suchet plays a track from his featured Album of the Week at 10.15am every weekday.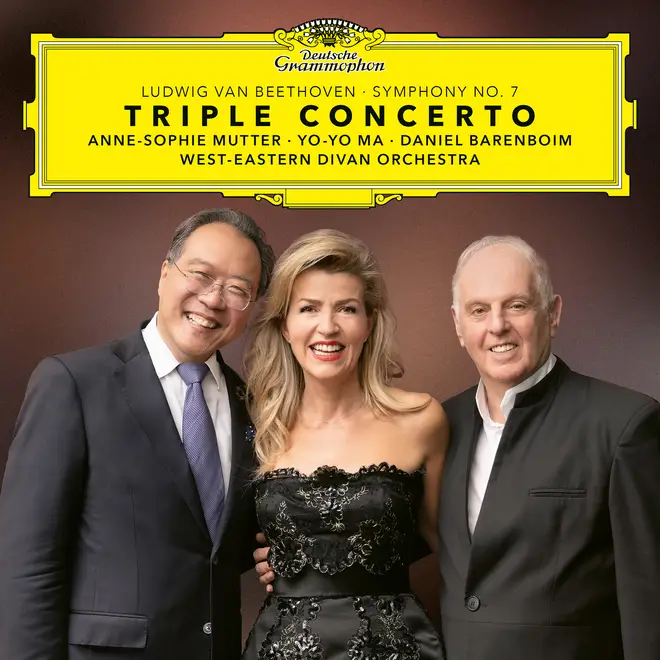 Beethoven: Triple Concerto & Symphony No. 7 – Anne-Sophie Mutter, Yo-Yo Ma, Daniel Barenboim
Deutsche Grammophon
Internationally renowned musicians Anne-Sophie Mutter, Yo-Yo Ma and Daniel Barenboim have come together to produce this exceptional new release.
The album celebrates the 250th anniversary of Beethoven's birth, the 20th birthday of the West-Eastern Divan Orchestra and 40 years since Anne-Sophie Mutter and Yo-Yo Ma's Triple Concerto recording under conductor Herbert von Karajan.
Beethoven: Triple Concerto in C Major, Op. 56 - 2. Largo - attacca (Live at Philharmonie,...
Read more: This absolutely epic Beethoven 'Ode to Joy' flashmob is still the greatest>
This concerto is the only one that Beethoven composed for more than one solo instrument. He worked on it while crafting his 'Eroica' masterpiece, along with some of his other most recognisable works.
The album also features performances of the composer's Seventh Symphony, a piece renowned for its joyful and uplifting rhythm.

John Brunning plays a track from his featured Drive Discovery at 6.20pm every weekday.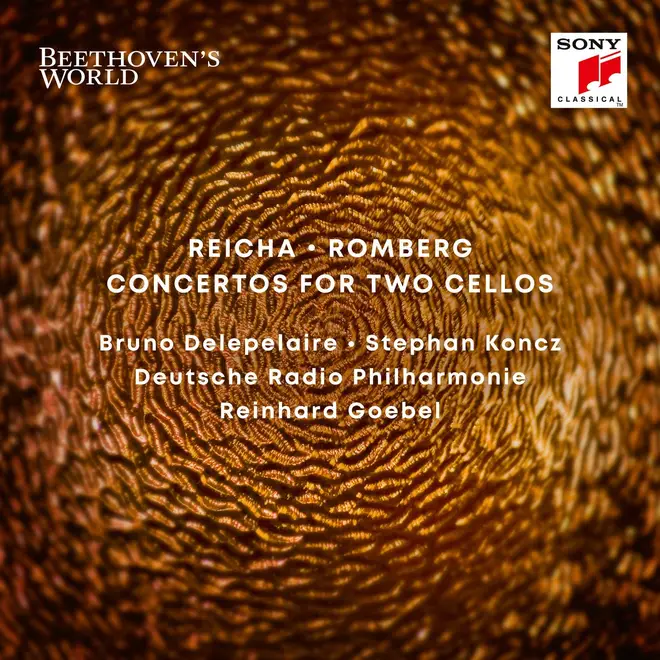 Beethoven's World – Reinhard Goebel
Sony Classical
Earlier this year, German conductor and violinist Reinhard Goebel released the first instalment of his Beethoven's World series – a project which celebrates 250 years since the birth of Beethoven.
Reinhard's first album featured performances of Franz Joseph Clement's two violin concertos, and also marked the world premiere recording of the second concerto.
Read more: Deaf hip-hop dancer uses Beethoven to make a powerful point about music >
Divertisment für Fasching Dienstag 1805 for Orchestra: III. Allemande
This latest release includes two rare pieces from contemporaries of Beethoven, and takes on concertos for two cellos composed by Bernhard Romberg and Antonín Reicha.
Reinhard leads cellists Stephan Koncz and Bruno Delepelaire, along with the German Radio Philharmonic Orchestra Saarbrücken, in this collection of fantastic recordings.