Andy Murray reveals he loves 'Time to Say Goodbye' on Classic FM's new show 'Perfect Pitch'
15 August 2019, 17:13 | Updated: 16 August 2019, 11:02
The tennis champion also reminisced about his Gold win at London 2012, which was famously accompanied by Vangelis' 'Chariots of Fire', in Karthi Gnanasegaram' series celebrating sport and music.
In the latest episode of Perfect Pitch, which will air this Saturday (17 August) at 9pm, we were delighted to find out that tennis champion Andy Murray is a regular Classic FM listener.
Speaking to Karthi Gnanasegaram, Murray reveals that Classic FM is often on in his car thanks to his wife, Kim (hear an excerpt from the interview above).
"Kim loves classical music. When she drives my car, I get back in and she's changed all the stations and it's always on. So I do listen to Classic FM.
"There's one song in particular that I like. It's 'Time to Say Goodbye.'"
Listen this Saturday as Karthi plays the Andrea Bocelli favourite, along with other wonderful pieces, in the company of Murray and other great sport stars.
Read more: 7 times Andy Murray looked like an amazing operatic tenor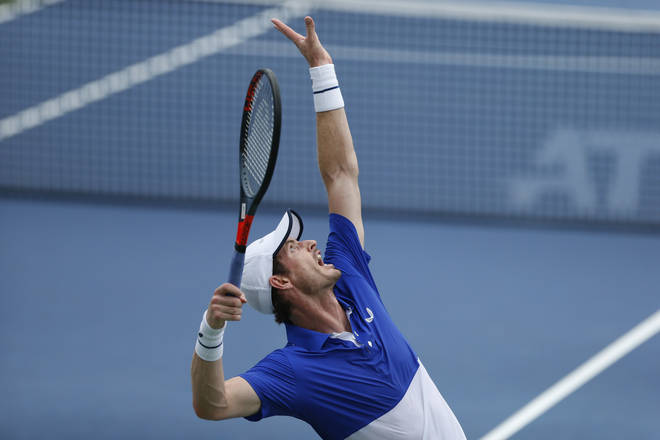 Knighted in May 2019, Murray has won three Grand Slams, two Olympic Golds and the Davis Cup. The Former World No.1 represents Great Britain in his sporting activities.
Karthi asks Murray about the spectacular moment he won Gold at London 2012.
"At the London 2012 Olympics, when you won your Gold medal, you got up onto that podium and Chariots of Fire was playing. What memories have you got of that moment?" Karthi asks.
"It was a pretty special moment for me," Murray says. "When asked about the best moments of my career, that has always been the number one for me.
"I can't say exactly why but it just was. I felt differently there than I ever have, I was more proud winning the Gold in London than at any other tournament really."
Perfect Pitch continues at 9pm on Saturday 17 August. Click here to find out more.