This airline is going to extremes to keep cellos safe – and it's dividing opinion
18 June 2019, 13:36 | Updated: 18 June 2019, 17:23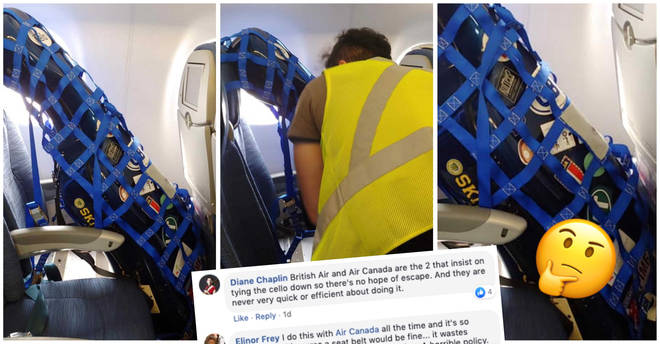 Is there such a thing as too much precaution with instruments on flights?
In a world where musicians encounter indifference, and worse, from airlines when flying with their instruments, one cellist has shared a recent flight experience on the other end of the spectrum – and it's dividing opinion.
In a post on the Facebook group Internet Cello Society, Tanya Shively shared photos of her cello as it was being strapped in tight for the flight.
She wrote, "I appreciate the care Air Canada took but wow, this is a bit over the top! First one to board the plane, they sent a special guy to even take out the seat before they secured a special cello netting and strap!"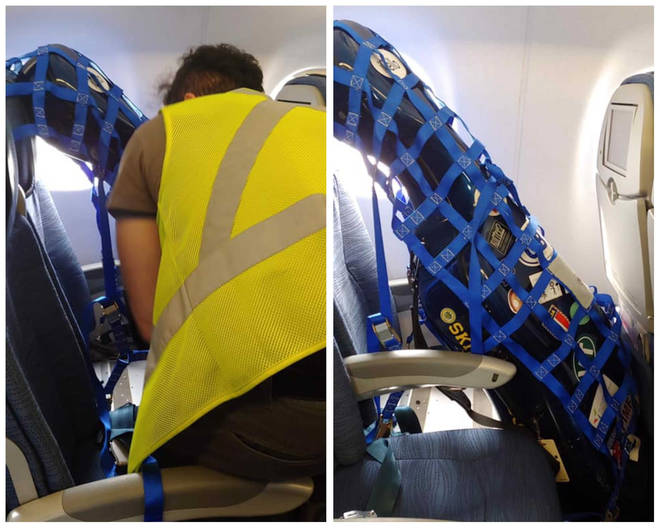 A fellow cellist replied saying this has been her experience too. She said "I do this with Air Canada all the time and it's so frustrating. Of course a seat belt would be fine... it wastes everyone's time and causes lots of confusion."
One person quipped that they "tied Hannibal Lecter the same way", while another joked "STOP RESISTING CELLO!".
Another user, however, said that she was flying with her cello shortly, and seeing this has slightly eased her worries. And lots of people were quick to praise the extra precautions taken by Air Canada.
"It's not ridiculous. I've been on some flights that encountered extreme turbulence. In case of that a seat belt would not secure a cello" and "Yay, Air Canada!".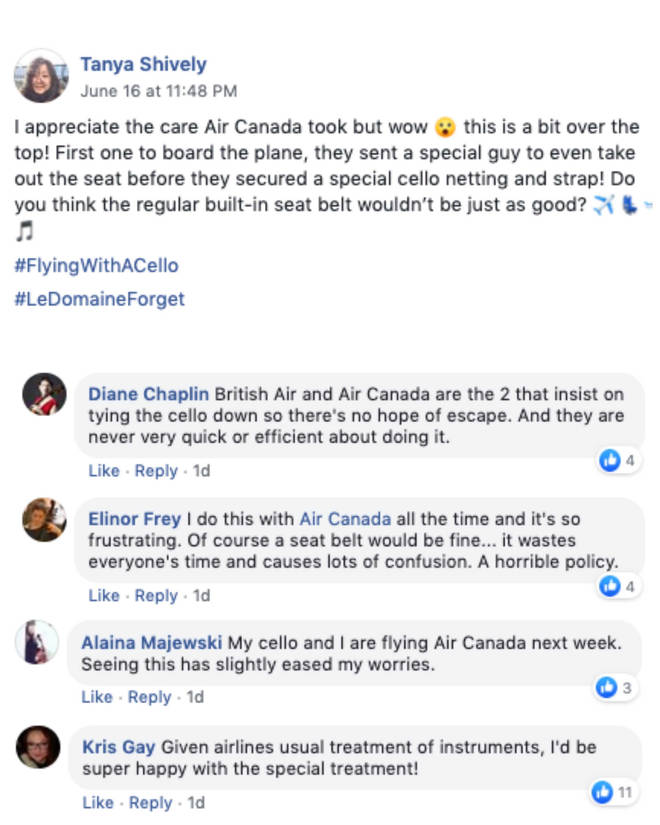 But it's not the first time an airline have gone out of their way to keep musical instruments secure, as British cellist Steven Isserlis recently discovered:
Check-in with @Swissair no problem; but on board - my poor cello! I tried telling them that he suffers from claustrophobia - and that it's bad for him to have all the blood rushing to his head. But to no avail... pic.twitter.com/WnLghy7ypj

— Steven Isserlis (@StevenIsserlis) June 18, 2019
At Classic FM we feel that far too often we report on damage done to instruments on flights, and we encourage the principle that there can never be too much care taken with instruments and their players.
So bravo, Air Canada!