Quiz: which famous concerto are you?
2 January 2019, 16:25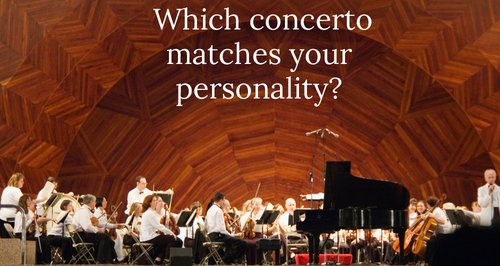 It's the ultimate virtuoso personality test - in this short series of immensely scientific questions, find out which great classical concerto is actually you.
"If I was one of the great symphonic epics for soloist and orchestra, which one would I be?" It's a question that's plagued mankind for generations.

Are you a flashy, virtuosic tour-de-force for violin and orchestra, a rich, lyrical and melancholic (yet rather interesting) rhapsody for cello, or a smash-every-key-in-sight pianistic clamour?

This quiz will reveal all...