How far can you get in this classical music 'The Weakest Link' quiz?
23 June 2020, 12:09 | Updated: 24 June 2020, 11:55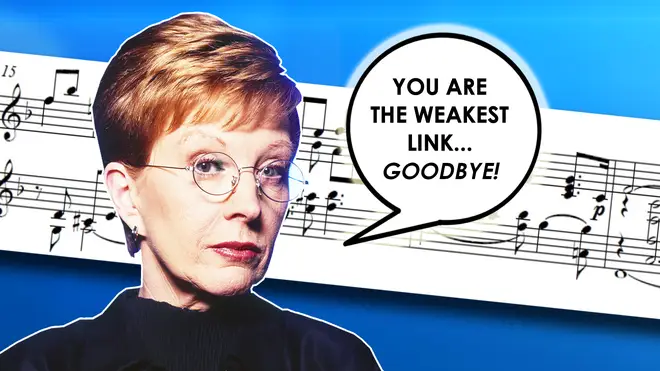 Are you actually The Weakest Link, or are you a fountain of classical music knowledge? Let's play...
The Weakest Link is one Britain's best-loved TV game shows, fronted by 'The Queen of Mean' presenter Anne Robinson whose controversial insults and intimidation tactics have given her a reputation for pure nastiness. She's even inspired famous comedy sketches.
So... do you think you have what it takes to get past Anne? Take our classical music-only version to find out.
Read more: Take our classical music 'Who Wants To Be A Millionaire' quiz >