Quiz: Pick a drink and we'll tell you which instrument you play
19 September 2018, 09:26 | Updated: 19 September 2018, 09:33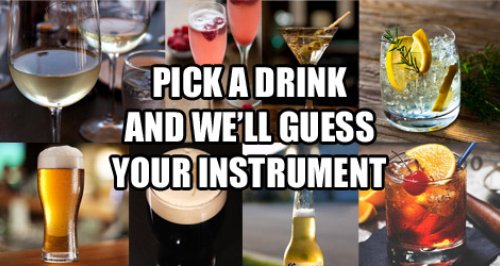 Take a look at some delicious beverages, pick your favourite and we'll tell you which instrument you play.
We think we can guess your instrument from your taste in alcoholic beverages. All you need is a burning desire for a stiff drink, and a penchant for silly quizzes.
So choose your drink, and we'll guess which musical instrument you play in just one question...