How many composers beginning with 'B' can you name?
21 July 2016, 16:50 | Updated: 14 March 2017, 11:40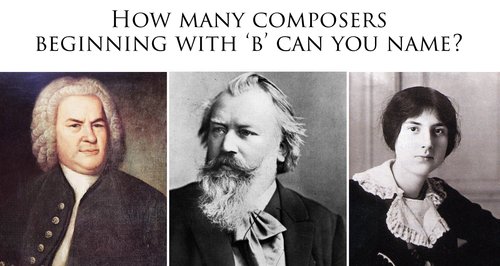 We think there are an exceptionally large number of composers whose surnames begin with the letter 'B'… but how many can you name AGAINST THE CLOCK?
Every weekend, Bill Turnbull delves into his musical 'B'-hive, playing music by a different composer beginning with B. Which got us thinking: how many great composers *are* there whose surnames begin with B? And how many could *you* name in just three minutes…
Test your knowledge below if you're on desktop – if you're on mobile click here to play.