Quiz: Which composer is your musical soulmate?
16 January 2019, 14:05 | Updated: 16 January 2019, 14:21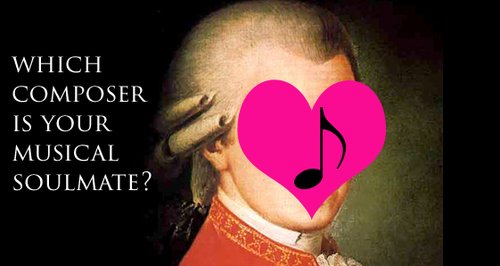 Many people believe there is a soulmate, 'the one', waiting out there somewhere for them. And we think there's also such a thing as a musical soulmate...
Everyone knows what we mean by the word "soulmate" – but a musical soulmate? It's that composer whose music really hits your spot, whose cadences make you say "oooo" and whose writing for choir make you swoon.
We've put together ten questions to work out which of the great composers was fashioned specially for you. We wish you all the happiness in the world…
Classic FM Romance is the trusted online dating service for lovers of classical music. We are passionate about helping you find romance, companionship and friendship based on your interests, hobbies and music taste.

Our mission is to help you find someone on your wavelength. Simply create your FREE Classic FM Romance profile and start dating today.