These are the most beautiful musical settings of Emily Dickinson poems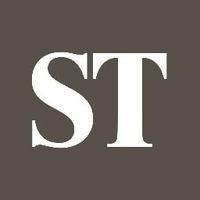 Promoted by The Sunday Times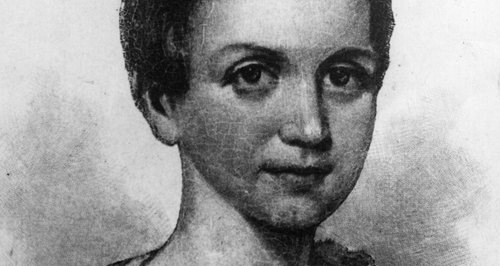 Turns out composers can't get enough of the legendary American poet.
Cynthia Nixon will be playing Emily Dickinson in a new Terence Davies movie - she discusses the role in The Sunday Times. And while Emily Dickinson may be the darling of American poetry and the country's most prominent female poet, that doesn't completely explain her intoxicating effect on composers across history. At the last count there were over 1600 settings of her poetry to music…

So what's all the fuss about?
Dickinson was a reclusive character, who shunned human interaction and didn't leave her house after the age of 35. It might surprise you, then, that she wrote in an unapologetically noisy and musical way. The cacophony of music and sound which she wrote into her verses has had composers clamouring to set them to music ever since.
Here are the most beautiful settings of Emily Dickinson:

Aaron Copland - 12 Poems of Emily Dickinson
Copland selected some of Dickinson's most intuitively musical works for his twelve settings, which have since become a sort of catalogue of her poetry for composers who want to follow in his footsteps. Listen to 'There Came a Wind Like a Bugle' (4 mins in) and 'I Felt A Funeral In My Brain' 18 mins in), where the piano part at various times becomes 'treading lead boots', the 'service like a drum', and the heavens 'toll(ing) like a bell'.
Eric Whitacre - I Hide Myself (from Three Flower Songs)
Dickinson's poems were famously short, making them perfect for choral sets, such as 'Three Flower Songs'. Her rhythms were regular and her cadences short, almost like a hymn. In fact, her rhythmic style is so musical that you can sing much of her work to the tunes of popular hymns. You could actually sing the first line of 'I Hide Myself' to the tune of 'I Vow To Thee My Country':

"I hide myself within my flower, That wearing on your breast,
You, unsuspecting, wear me too — And angels know the rest."

It's begging to be set to music:
Samuel Barber - Let Down The Bars O Death
Samuel Barber is another musical heavyweight who turned his hand to Dickinson's work. You can hear the influences of the hymn again in this arrestingly beautiful setting:
Elliot Carter - Musicians Wrestle Everywhere
The amazingly vivid 'Musicians Wrestle Everywhere' by Elliot Carter uses the rhythms and sibilances of Dickinson's words to bring the constant music of the poem to life. Listen out for the four sharp strikes on the tambourine about 90 seconds in:
Ricky Ian Gordon - Will There Really Be A Morning?
The text of 'Will There Really Be A Morning' already looks like a song lyric written on the page. The melody, sung here by Camellia Johnson, suits the text so well that it seems as though it has been unearthed from the poem, rather than added to it: