Composing the perfect message
4 August 2014, 12:01 | Updated: 3 December 2018, 16:02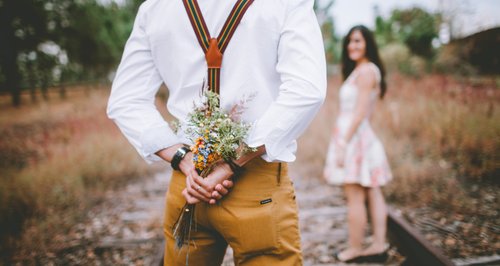 If you're new to online dating, writing messages can be quite daunting, so we've included our tips below to give you a head start:
• Engaging opening sentence. Have a think about how you can create an engaging, eye-catching message title that reflects who you are, but also makes you stand out. It could be something funny, a joke or even a question.
• Tailor your message. Often if you copy and paste the same generic message to everyone, you're less likely to get a response. Have a read through their profile carefully to pick up on anything unique that you could mention that show's a genuine interest.
• Ask questions. Your profile contains all the information that they need to know for now so lead your message by asking more questions about them to help build an initial rapport.
• Don't be afraid to go the extra mile. Take time with your messages, think carefully about what to write and make the recipient feel special. But most importantly, be your wonderful yourself!\
Create your FREE Classic FM Romance profile today and find someone on your wavelength.