Here's why Alondra de la Parra is one of the most exciting new conductors in years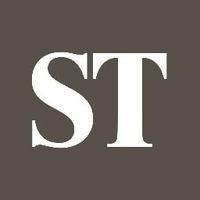 Promoted by The Sunday Times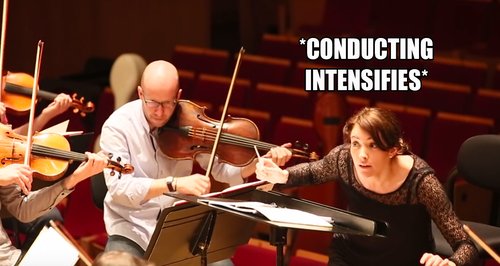 The young Mexican conductor is changing classical music from the inside.
In The Sunday Times you'll find a profile of English-born Mexican artist, surrealist painter, and novelist Leonora Carrington OBE. But Mexico is still producing the goods, culturally speaking...
Recently appointed as the principal conductor of the Queensland Symphony Orchestra, the unstoppable Alondra de la Parra looks set to change the face of classical music forever.

Here's why:

She's one of classical music's biggest innovators
In 2004 at the age of just 23 she founded the Philharmonic Orchestra of the Americas to champion the work of Mexican composers. The orchestra's first recording, 'Mi Alma Mexicana' (2010) earned Platinum record status within just two months.

She's brave
Establishing a reputation as a symphonic conductor is a delicate business. Some young conductors steer clear of lighter or less well-known music, for fear of being labelled as trivial, or alienating the critics. Not so with Alondra de la Parra. Her impeccable musical instincts have led her to establish lesser known Mexican orchestral works successfully on the world stage, and to conduct some rather bizarre new music such as Íngesu, by Enrico Chapela, which recreates a famous football match.
On the podium, de la Parra attracts an unusually diverse and youthful audience. Her conducting displays complete mastery of the music, while her charisma and imagination have been praised for appealing to the instincts of the players, giving them the freedom to perform for themselves under her baton.

It is this attitude to the role of a conductor that makes de la Parra so progressive. She believes that 'the old school of the conductor on one side, and players on the other, is little by little dying'. She's spearheading a new generation of conductors; flexible, visibly engaging with the audience and the community, and treating both the orchestra and the audience as equals.

Here she is conducting Mahler's Symphony No. 2 (Resurrection) which will be her debut with the Queensland Symphony Orchestra this year:
Oh, and did we mention she's a woman? No? Good.
To finish, here's A-de-la-P conducting Arturo Marquez's Danzon No. 2, AKA literally the most fun a conductor can have on the podium (with amazing support from Orchestre de Paris: