Don't miss the Royal Shakespeare Company's glorious Twelfth Night at Stratford-upon-Avon
21 September 2017, 10:28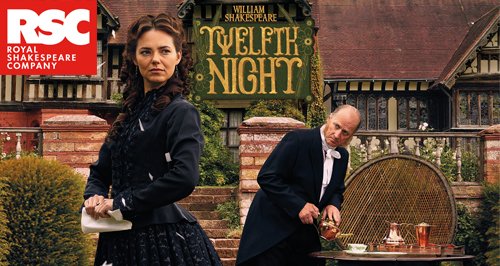 This is your chance to see one of Shakespeare's most enchanting plays in the playwright's home town
Shakespeare's glorious Twelfth Night opens with one of his most famous lines – 'If music be the food of love, play on…'. And this is your chance to enjoy this wonderful, music-filled play at the Royal Shakespeare Theatre in Stratford-upon-Avon.
Shakespeare's bittersweet comedy is hilarious and heartbreaking; a classic tale of unrequited love and mistaken identity with passion and fun at its heart. And you can catch it this winter, from 2 November – 24 February.
Buy tickets from the Royal Shakespeare Company's website.
Christopher Luscombe returns to the Royal Shakespeare Company to direct Twelfth Night following his hit productions of Love's Labour's Lost and Love's Labour's Won (Much Ado About Nothing) in 2014.
The Company includes Adrian Edmondson (Bottom, The Young Ones) in the role of Malvolio and Kara Tointon (ITV's Mr Selfridge and Sound of Music Live!) in the role of Olivia, both making their RSC debut.
A past master at setting Shakespeare's verse to glorious music, Nigel Hess' score references Music Hall and Parlour ballads, along with a nod to the work of Chopin, Liszt and Gilbert & Sullivan, to recreate the popular music of the late 19th century in this stunning production.