Don't miss the Royal Shakespeare Company's Rome MMXVII Season, including Julius Caesar, Antony & Cleopatra and Titus Andronicus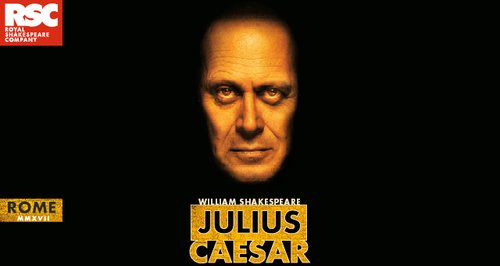 Julius Caesar is one of Shakespeare's greatest plays. Now is your chance to see it live, at the Royal Shakespeare Theatre in Stratford-upon-Avon
Opening on 3rd March, the RSC's production of Julius Caesar is one of a trio of Shakespeare's Roman plays being staged by the world-famous company this season.
Alongside productions of Antony & Cleopatra and Titus Andronicus, Julius Caesar (3 March–9 September) takes audiences deep into the heart of Shakespeare's Rome, a place of politics, power play and betrayal.
The play tells the story of Caesar, the emperor of Rome, whose senators think he's becoming too powerful – so they decide to take decisive and violent action.
Antony & Cleopatra (11 March–7 September) is a study of love, power and politics and what happens when the three become entangled.
Director Angus Jackson said: "With what's going on in British, European and worldwide politics – people fighting for their political lives while others literally fight for their lives - it couldn't be more appropriate to be digging into these very rich, very high-stakes plays."
There's also the chance this season to see Shakespeare's bloodiest play – Titus Andronicus (23 June–2 September). The play is a dramatic, gory revenge tragedy which plays out as the Roman empire itself begins to fall apart.
All three plays are being performed at the Royal Shakespeare Theatre in Stratford-upon-Avon and you can buy tickets now from the RSC's website.Coriolanus joins the ROME MMXVII season from 15 September. Tickets on sale soon.