Oscars 2015: what you need to know
23 February 2015, 07:49 | Updated: 15 December 2016, 11:50
Patricia Arquette did a rousing speech, Meryl Streep and J-Lo became best buddies and there were Lego statuettes
Social media has become a massive part of the Oscars – and now some of the best moments of the ceremony come from the celebrities' own Instagram and Twitter feeds (remember Ellen DeGeneres's selfie last year?)
So, what happened this year?
Reese Witherspoon took a red carpet selfie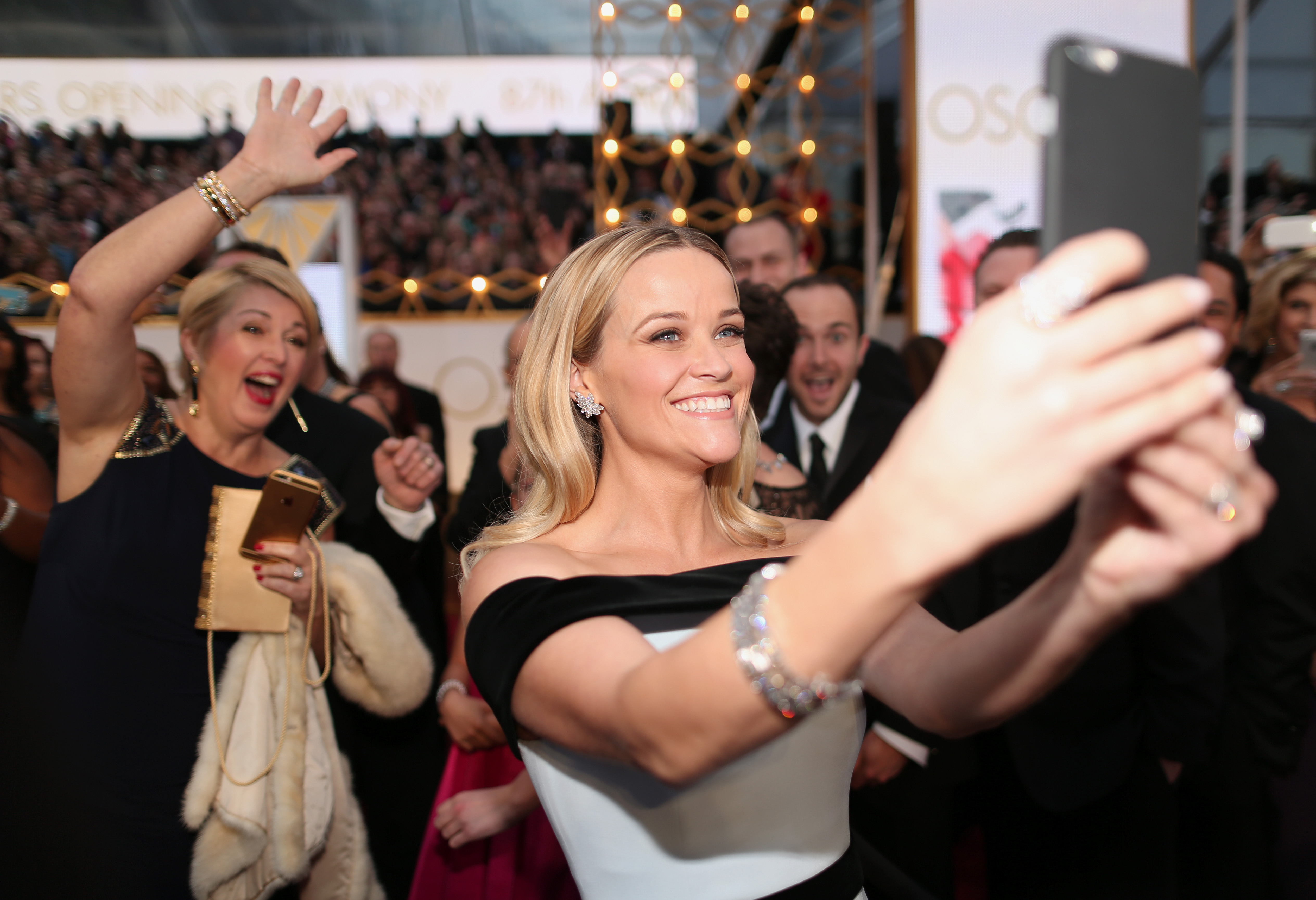 See all the pictures from the red carpet
Patricia Arquette got political
The actress used her winner's speech for Best Supporting Actress (for Boyhood) to talk about equal pay: "To every woman who gave birth, to every taxpayer and citizen of this nation. We have fought for everybody else's equal rights. It's our time to have wage equality once for all. And equal rights for women in the United States of America."
Which got this amazing reaction from Meryl Streep
Twitter loved it.
Life goals: Say something that makes Meryl Streep and J.Lo react like this #oscars pic.twitter.com/YnPbSMfI4U

— Jarett Wieselman (@JarettSays) February 23, 2015
That Meryl Streep moment will now be the go-to 'approval GIF' for the next year. #officialtwitternotices

— Andrew Losowsky (@losowsky) February 23, 2015
There was general relief for Alexandre Desplat
The composer had been nominated for an Oscar seven times before, so everyone breathed a sigh of relief when he finally got his hands on that statuette.
So excited for Alexandre Desplat winning his first #Oscar after 8 nominations! Well deserved! http://t.co/hUJHy4sXRv pic.twitter.com/74IIKIvGis

— Tribeca (@TribecaFilmFest) February 23, 2015
Wheee! Alexandre Desplat wins the Oscar for Best Score for #TheGrandBudapestHotel! #Oscars2015 pic.twitter.com/giA4V6d8SA

— Fox Searchlight (@foxsearchlight) February 23, 2015
John Travolta tongue-twisters
At last year's ceremony, John Travolta famously had trouble saying Idina Menzel's name. Which gave rise to much merriment this year, including this tongue-twister tweet by photograph and filmmaker Michael Deppisch
"I'm going to kill you, Brendadirk Cramplescrunch." pic.twitter.com/UQ4LUgzozD

— Michael Deppisch (@deppisch) February 23, 2015
See all the pictures from the Oscars 2015 ceremony
J-Lo and Meryl Strep became selfie-buddies
Everyone was really happy for Eddie Redmayne
Not least the man he portrayed in The Theory of Everything, Stephen Hawking, who has this to say on Facebook:
#AskHerMore
And all evening this hashtag was trending. It came out of a campaign started by The Representation Project last year and highlighted the fact that women on the red carpets are always asked about what they're wearing, their hair, make-up and nails.
Ahead of the ceremony, Reese Witherspoon posted this picture: