The Battle Proms return for their 100th concert!
6 April 2018, 11:31 | Updated: 17 October 2018, 13:25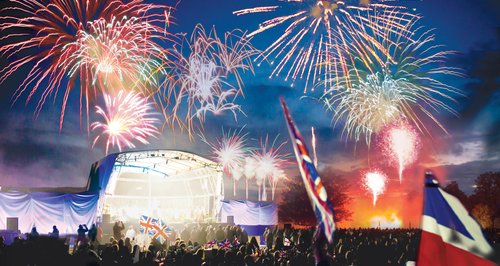 Music, fireworks and cannons: Classic FM is once again proud to be partnering the UK's premier annual picnic concert series in a year that sees them celebrate their 100th concert.
Having celebrated their 20th anniversary season last year, the team behind the UK's most popular picnic concert series are preparing for yet another remarkable milestone in 2018: the 100th Battle Proms Concert!
Every summer, thousands of loyal Battle Prommers pack up the hampers and champers and head to the grounds of five stunning stately home venues to enjoy an unforgettable afternoon and evening of entertainment.
On Saturday 4 August at Highclere Castle in Hampshire, The Battle Proms will celebrate their 100th concert, overlooking the iconic architecture of 'The Real Downton Abbey'.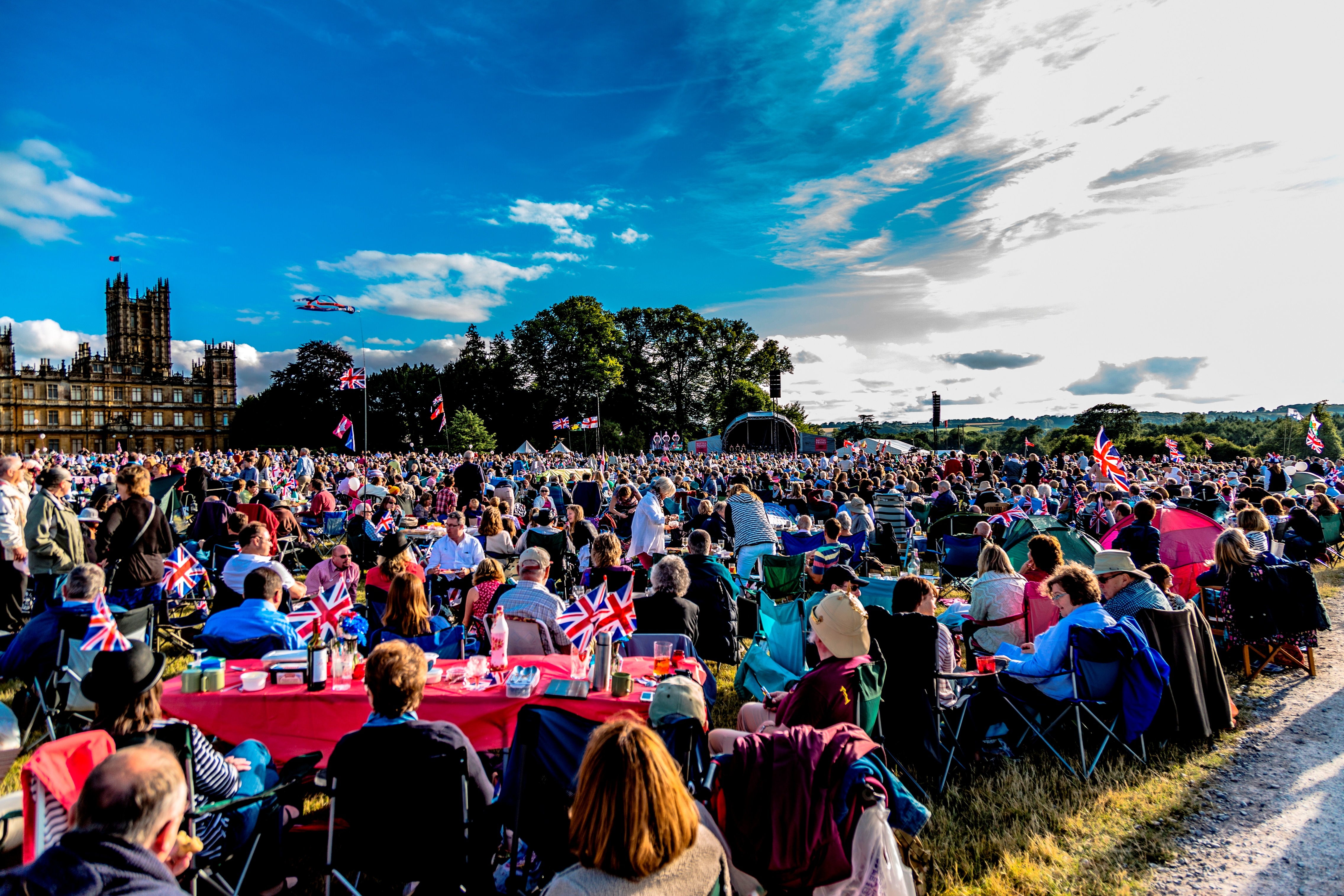 Visitors to all Battle Proms this summer will enjoy a full programme of captivating classical music played by the 60-piece New English Concert Orchestra, complemented by toe-tapping vintage vocals, a breathtaking Spitfire display during Elgar's Nimrod, a sensational freefall demonstration by The Red Devils parachute team, a dramatic WWI cavalry display and groundshaking live fire from over 200 cannons!
These quintessentially British 'party in the park' concerts feature magnificent musical firework displays, culminating in a flag-waving, singalong, firework spectacular including finale favourites such as Jerusalem, Rule Britannia and Land of Hope and Glory.
A firm fixture in many summer diaries, the Battle Proms concerts take place throughout July and August and tickets can be purchased at www.battleproms.com or by calling the box office on 01432 355 416. If you're planning to join them for their 100th concert, be sure to book in advance to avoid disappointment!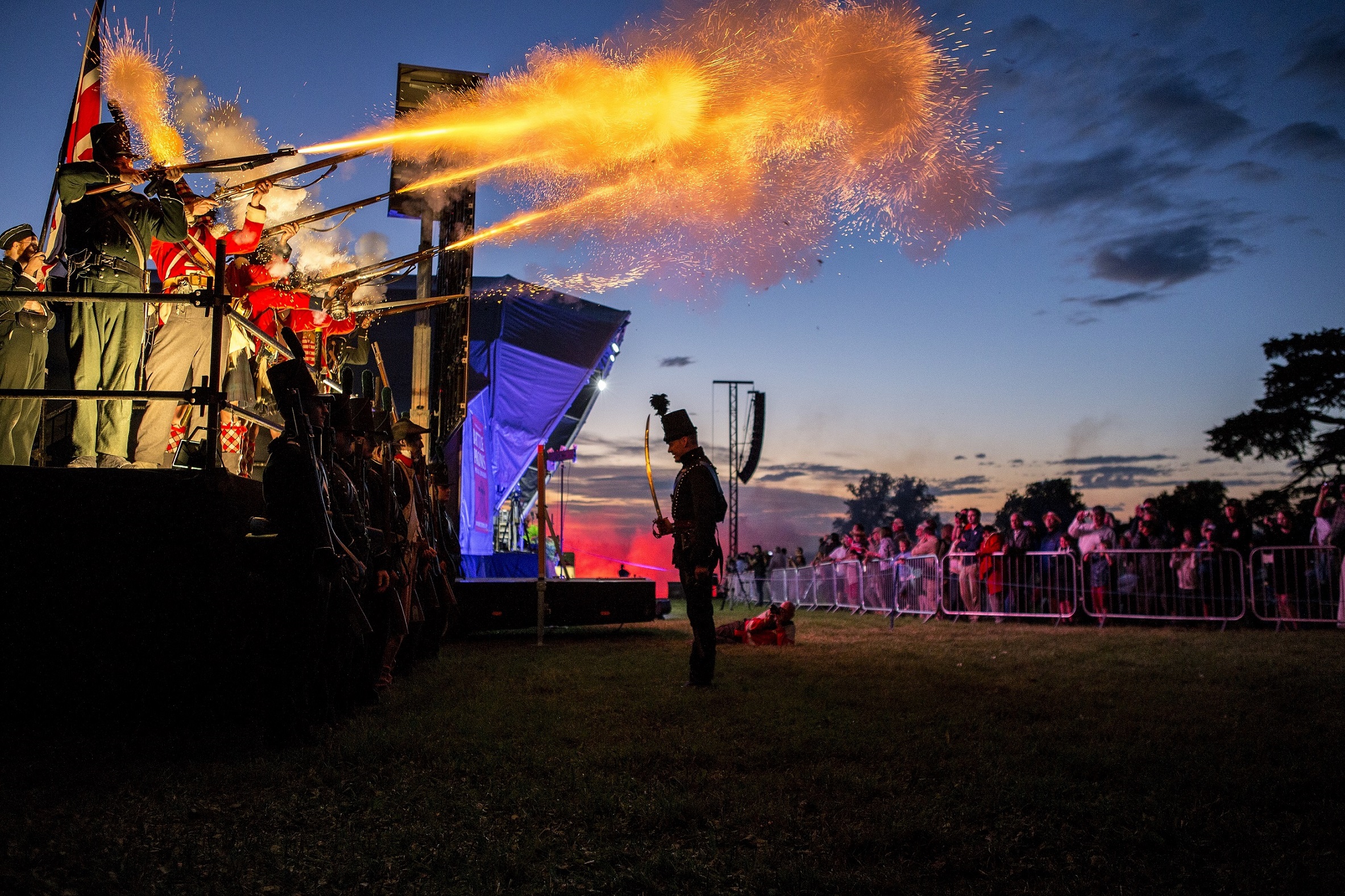 The Battle Proms Concert series 2018:
Burghley House, Lincolnshire – Saturday 7 July
Hatfield House, Hertfordshire - Saturday 14 July
Blenheim Palace, Oxfordshire - Saturday 21 July
Highclere Castle, Hampshire - Saturday 4 August – the 100th Battle Proms Concert!
Ragley Hall, Warwickshire – Saturday 11 August
Adults:
£36.00 if booked between 1 February and 30 April 2017
£39.00 if booked from 1 May 2017 until the day before the concert
£44.00 on the day of concert (subject to availability)
Children aged 5 to 15: £18.00 (children aged 4 and under are free, and do not require a ticket)
Groups: Advance group bookings of 12 or more qualify for a 10% discount
Battle Proms are delighted to support SSAFA, the Armed Forces charity. SSAFA has been providing lifelong support to our Forces and their families since 1885. Every year our staff and team of volunteers help more than 67,000 people, from Second World War veterans to young men and women who have served in more recent conflicts.