Illumination: A Festival of Flowers
30 August 2018, 11:53 | Updated: 17 October 2018, 13:28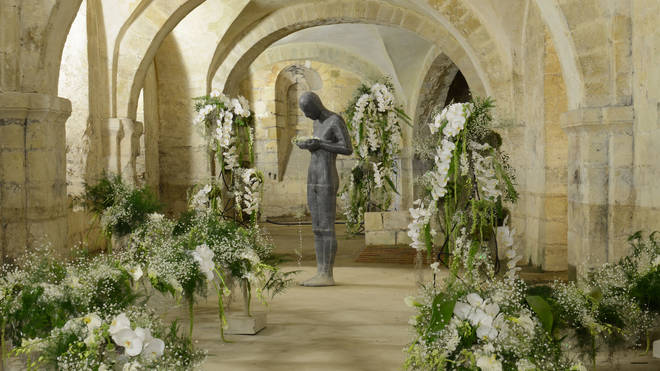 Winchester Cathedral Flower Festival returns from 5th - 9th September 2018 with a stunning array of flower arrangements inspired by the magnificent Winchester Bible, the largest and finest surviving 12th-century English bible.
Immerse yourself in a riot of colour as the Cathedral is transformed by striking and fragrant floral displays evoking the Bible's exquisite illuminated initials and elaborate decorative schemes.
The Cathedral is delighted to welcome back Angela Turner as the Creative Director, having previously led the team for the Cathedral's Flower Festival in 2013. Angela is a regular exhibitor at RHS Chelsea Flower Show and has won many of their highly coveted RHS gold medals. Angela's flair and understanding of the Cathedral will result in a spectacular event.
Opening times and admission
Tuesday 4 September, 6.30pm
An exclusive viewing of the Flower Festival with special guest Alan Titchmarsh. Enjoy a champagne and canape reception, prior to the Flower Festival opening to the general public the following day. Tickets are £30.
Wednesday 5 September - Saturday 8 September, 9.00am - 7.00pm
Standard Entry - £12
Groups 15+ & NAFAS entry - £10
Children 16 & under - Free
Entry after 4pm - £9
Sunday 9 September, 9.00am - 6.00pm
Standard Entry - £10
Groups 15+ & NAFAS entry - £8
Children 16 & under - Free
Entry after 3pm - £7
All tickets, including a range of special afternoon tea packages, are available from the Cathedral Box Office 01962 857275 or online by clicking here