The Grange Festival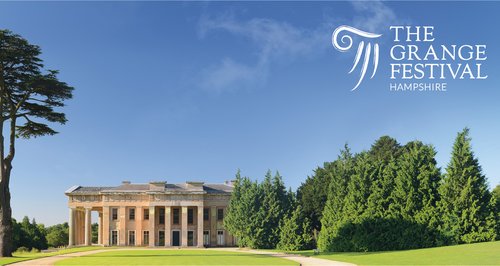 Experience opera in the idyllic surroundings of The Grange in Hampshire.
The Grange Festival, Britain's newest country house opera festival, presents Carmen, Verdi's Requiem, Monteverdi's Ulysses, Britten's comedy Albert Herring and the fabulous John Wilson on Broadway. Enjoy the newly refurbished theatre and the new park designed by Alan Titchmarsh and Kim Wilkie.

Audiences will not only have the opportunity to enjoy the rich and varied high-quality concerts and productions, but a much enriched experience, with a completely refurbished theatre and the stunning grounds restored to their eighteenth-century Arcadian glory.

Here's the full programme of events:
Weds 7 June - Il ritorno D'Ulisse in patria (continues 16, 18, 24 June & 2 July)
Fri 9 June - Verdi's Requiem
Sat 10 June - Rodgers & Hammerstein/Rodgers & Hart
Sun 11 June - Carmen (continues 15, 17, 23, 28, 30 June & 8 July)
Sun 25 June - Albert Herring (continues 29 June, 1, 7 & 9 July)
To get your tickets for these fabulous shows, visit The Grange Festival website.