Join 100 singers for a unique concert at Liverpool Cathedral
24 May 2019, 09:58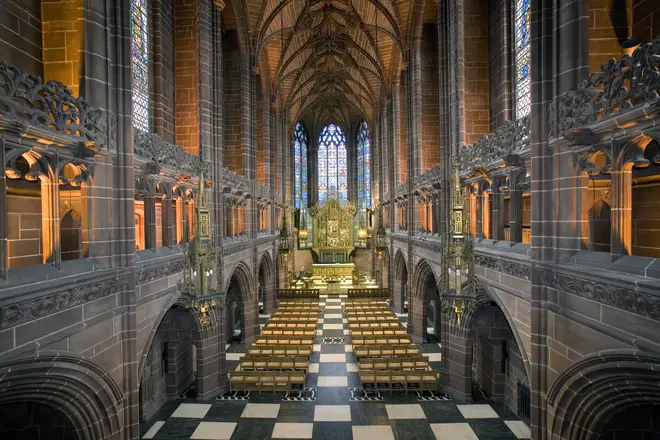 Don't miss this spectacular concert at Liverpool Cathedral, featuring the voices of 100 choristers from nearly 40 cathedrals across Britain.
Some 100 singers, including choristers from nearly 40 cathedrals and other choral foundations across Britain, will perform live at Liverpool Cathedral on Thursday 13 June, in the second concert of its kind since The Cathedral Choristers of Britain was formed in 2016.
Dubbed at the time of their first concert as 'the world's first cathedral supergroup', this performance will bring together boy and girl choristers from cathedrals and other foundations ranging from the Isle of Man to Norwich, Bangor to Cambridge, and Edinburgh to Exeter.
The concert will be put on by Friends of Cathedral Music's Diamond Fund for Choristers, in conjunction with Liverpool's Anglican and Catholic cathedrals, to showcase Britain's 1,000-year-old choral tradition.
The Diamond Fund for Choristers, launched in 2016 at a concert at St Paul's Cathedral featuring The Cathedral Choristers of Britain, raises funds to support choristers and cathedral music departments in need, and has since provided £140,000 worth of grants to 24 choral foundations. These provide voice and instrument tuition, outreach and recruitment opportunities, and help for choristers whose families are least able to cope with the costs of their education.
Much loved favourites like Handel's Zadok the Priest, Allegri's Miserere, Howard Goodall's Psalm 23 (The Vicar of Dibley theme tune) and Parry's I Was Glad will be performed as well as works by Fauré, Vaughan Williams, Tavener and The Beatles, along with a new work by Richard Shephard specially commissioned for the concert.
All proceeds will go to the Diamond Fund for Choristers.
Buy your tickets from Liverpool Cathedral's shop, or online at CathedralShop.com!