'Peace, Hope and Reconciliation' theme for Hannells Darley Park Concert
5 June 2018, 06:00 | Updated: 13 August 2018, 12:07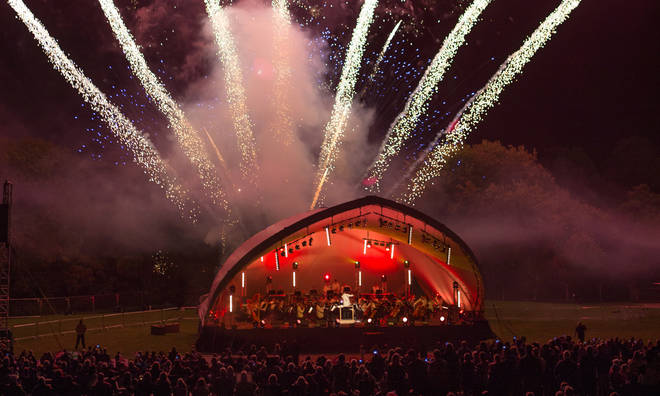 One of the UK's biggest outdoor classical concerts is back! Head to Darley Park on Sunday 2nd September to catch Sinfonia Viva playing music for 'Peace, Hope and Reconciliation'.
Pieces performed on the night will adhere to the theme, and will include some classical renditions of pop standards, including:
Ludwig van Beethoven - Symphony No.5 (first movement)
Gustav Holst - 'Jupiter' from The Planets
John Lennon - Imagine
James Taylor and Carole King - You've Got a Friend
Richard Strauss - Emperor Waltz
Norbet Schultze - Lili Marlene
Leonard Bernstein - 'Somewhere' from West Side Story
Peter Helps, Chief Executive of Sinfonia Viva said: "Sinfonia Viva is thrilled to be back at Darley Park. Every year we look for a theme on which to hang the various programme ideas. With the centenary of the end of the First world War coming up in November it seemed right to find a way to mark this."
"We have gone for a programme to reflect hope, peace and reconciliation. There are lots of tunes and songs people will recognise in the programme. As ever we have had to whittle the list down from a large number of items. We hope everyone enjoys the selection!"
The Hannells Darley Park Concert will take place at Darley Park on Sunday 2 September from 6pm, with gates open from 2pm. Tickets can be purchased from 01332 255800, online at derbylive.co.uk, or be booked in person at the Sales and Information Centre, Assembly Rooms, Market Place, Derby.