Battle Proms 2017
1 December 2015, 12:14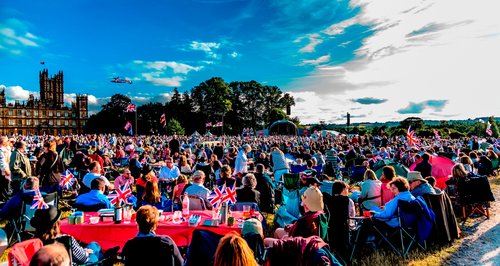 The Battle Proms Open Air Picnic Concerts are the perfect summer celebration. Enjoy music, fireworks, spitfires, cannon and cavalry at five locations across England.
Since their first concert in 1997 the Battle Proms have been treating their audiences to a heady mix of sublime classical music, carefully choreographed Spitfire and cavalry displays, dramatic cannon fire and stunning firework finales. As the series enters its 20th anniversary year, 5 of the UK's most celebrated stately homes will play host to the ever popular open-air concert series:
8 July: Burghley House, Lincolnshire
15 July: Hatfield House, Hertfordshire
22 July: Blenheim Palace, Oxfordshire
5 August: Highclere Castle, Hampshire
12 August: Ragley Hall, Warwickshire
The Battle Proms takes much of its historical inspiration from the Napoleonic wars. As well as staging a colourful skill-at-arms cavalry display in full regalia, the Battle Proms is also the only place in the world you can see Beethoven's Battle Symphony performed as he intended. Written to celebrate a key victory during the Peninsula War, the Battle Symphony was composed to include 193 live firing cannons, not something you can find in your average concert hall! But the Battle Proms Team brings over 200 cannons to each of their concerts for use in Tchaikovsky's 1812 Overture and the Battle Symphony. It is this authentic, ground-shaking and breathtaking percussion that makes the Battle Proms signature piece a truly remarkable experience and one that keeps audience members returning to their concerts year after year.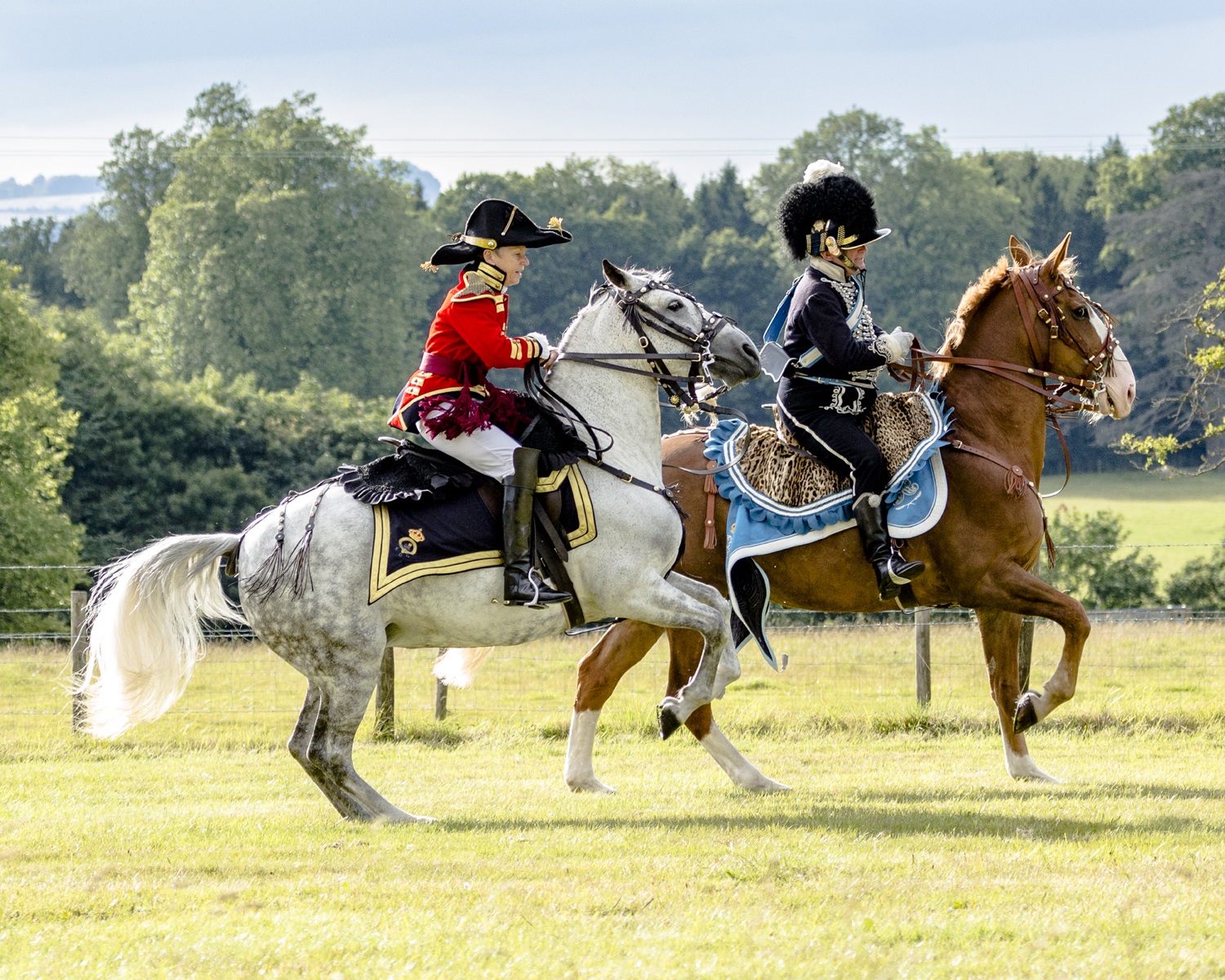 And if this wasn't excitement enough for a summer's afternoon, the Battle Proms have worked closely with the Grace Spitfire team over the years to create one of the most carefully choreographed Spitfire displays you are likely to catch this summer. So much more than just a fly past, this display has the iconic plane dancing through the sky to the opening pieces of the orchestral performance by the New English Concert Orchestra. The full orchestral programme then takes centre stage for the rest of the evening, complete with a stunning performance by star soprano Denise Leigh and culminating in a flag-waving, sing-a-long 'last night of the Proms' style finale as a spectacular firework display lights up the sky!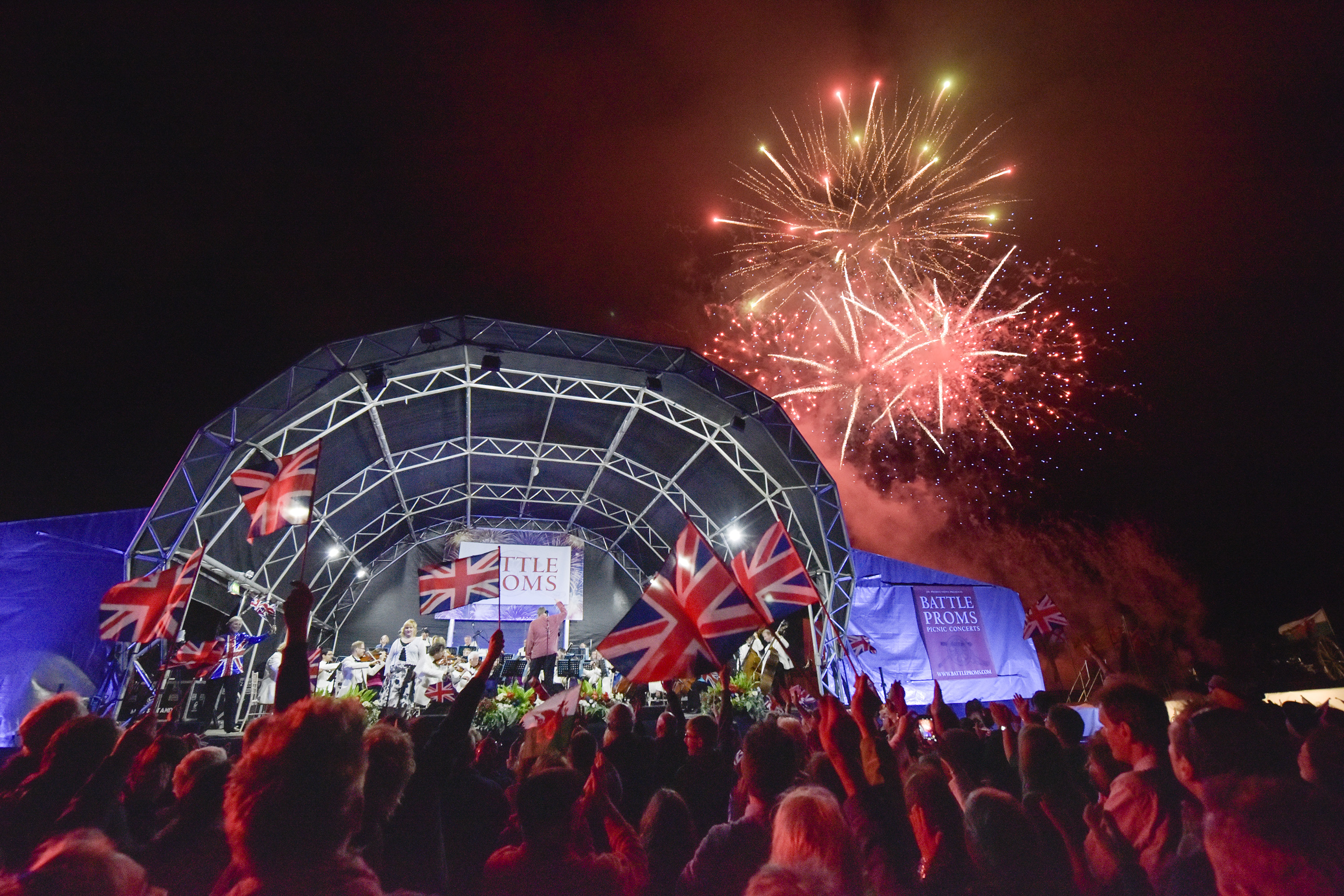 The Battle Proms picnic concerts have grown from just once concert attended by a couple of thousand people back in 1997 to 5 venues, now annually attracting upwards of 40,000 happy picnickers. With so much entertainment packed into one exceptional afternoon's entertainment, a Battle Proms is a must for the summer diary.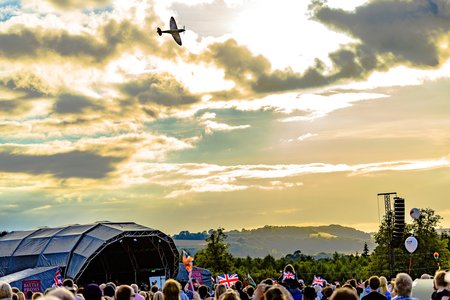 Pack up the hampers and champers for the most exciting summer proms concerts in the country. For more information, or to book tickets for these spectacular events, visit battleproms.com or call on 01432 355 416.