This Welsh female composer's beautiful music was lost for years – but now it is being performed again
7 March 2019, 16:56 | Updated: 8 March 2019, 09:39
Today marks International Women's Day, so we're celebrating the extraordinary Welsh composer, Grace Williams – whose work has too often been forgotten amid the music of her male contemporaries.
Grace Williams was a 20th-century Welsh composer, taught by the great Ralph Vaughan Williams, who was also the first British woman to score a feature film, with Blue Scar (1949).
She was the brains behind the spectacular (but seldom-heard) Welsh Mass, and has an impressive repertoire of symphonic and chamber works under her belt. Towards the end of her life, she was offered an OBE for her services to music in the New Year's Honours – but she turned it down.
Williams died in 1977, at the age of 70. Here's her story.
Discover more inspiring women from the history of classical music here >
Who was Grace Williams?
Born in Barry, Wales in 1906, Williams developed a passion for the violin and piano at a young age, and played in a piano trio with her father and brother. She also accompanied her father's choir.
After winning a scholarship to study at Cardiff University, she was accepted to study at the Royal College of Music in London, in 1926. A gifted violinist and pianist, Williams studied under Ralph Vaughan Williams and was a close friend of Benjamin Britten, who attended the conservatoire in 1930.
It was during the Second World War that she composed some of her earliest works, including the popular Fantasia on Welsh Nursery Tunes and her First Symphony.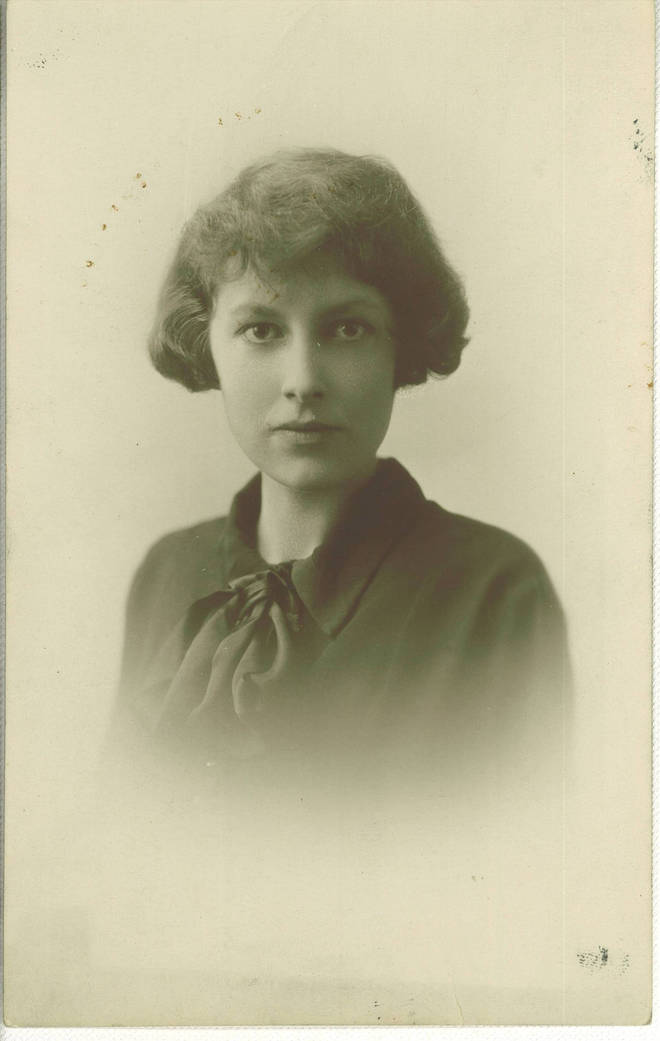 She went on to compose a number of vocal works, including her Six Poems (1958) for contralto and string sextet and the beautiful Ave Maris Stella (1973).
She is also known for writing the great orchestral work Penillion, which she composed for the National Youth Orchestra of Wales in 1955.
OK, so why haven't I heard her music?
After Williams' death, a large part of her music was lost – so very few of her pieces have ever been recorded.
Last year, Madeleine Mitchell, a violinist and professor at the Royal College of Music, stumbled across her undiscovered Violin Sonata, written by Williams in manuscript form*, at Ty Cerdd – a Welsh music information centre in Cardiff.
*Williams, it seems, was her own harshest critic. On the handwritten manuscript for her Violin Sonata, she wrote: 'second movement worth performing, first and third not good enough'.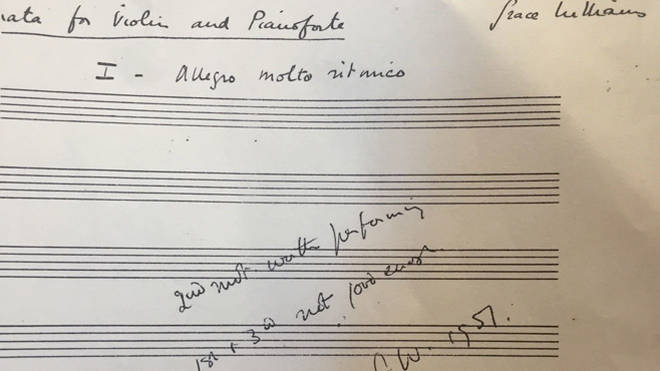 Madeleine told Classic FM: "Rather fortuitously, in 2017 there was a conference in Bangor, the International Women's Work in Music on the 40th anniversary of her death. So we performed this violin sonata and it received a fantastic reception.
"It got me thinking, what else is there? I started looking and found there were two other major chamber pieces from the 1930s, when she had come back from studying in Vienna, was in London and she was teaching."
What does her music sound like?
"I think it does sound a bit like Vaughan Williams," says Madeleine. "You've got the pentatonic scale – the black notes [on the piano], which is typical of folk song – and this soaring melody, which I think reflects her Welsh roots, in the passion and soul."
Williams' compositions are often reflective of Welsh landscapes and the turbulent sea, including her choral setting of 'Ave Maris Stella'. Listen to it below – you can hear the sea in its gently rocking motion and intertwining melodic lines.
Williams also wrote a number of teaching pieces, including her Rondo for Dancing. "[It was included] in an album of music for violin by Welsh composers," says Madeleine. "So she was obviously a practical composer – but again, this was lost and only discovered in this album."
Today, Grace Williams' manuscripts are all held at the National Library of Wales. But a number of recordings also exist on Spotify, SoundCloud and YouTube, including her Missa Cambrensis (Welsh Mass), a mass for choir and orchestra that was performed for the first time since Williams' death in March 2016.
Listen here – it's really extraordinary:
Grace Williams: Chamber Music, recorded by Madeleine Mitchell and the London Chamber Ensemble, is available to buy on Amazon now. Music courtesy of Oriana.